Omar Abdullah questions Centre's talks with Taliban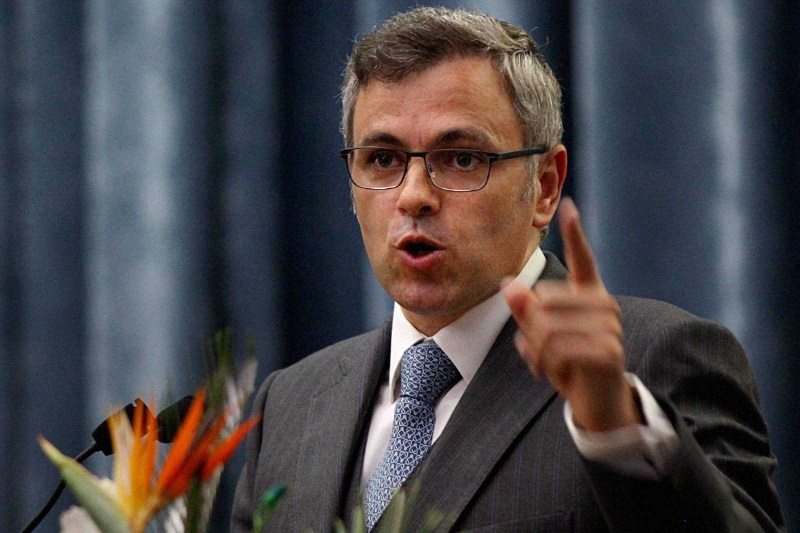 Omar Abdullah, the leader of the National Conference in Jammu and Kashmir, has raised question to the Centre which will embarrass the government to end. The government's participation in dialogues with Afghanistan with Taliban representatives in tow has irked Abdullah, who clearly questioned the government for not following the same in case of Kashmir. The government had no talks with stakeholders in Jammu and Kashmir.
"If 'non-official' participation in a dialogue that includes the Taliban is acceptable to the Modi government why not a 'non-official' dialogue with non-mainstream stake holders in J&K? Why not a 'non-official' dialogue centred around J&K's eroded autonomy & its restoration?" Abdullah tweeted late on Thursday.
India had announced on Thursday itself that it will take part in a dialogue which will be hosted by Russia in the Russian capital at 'non-official level'. The meeting on Moscow-format is scheduled for Friday, November 9 in which representatives of the radical Taliban's are also part of, Russian Foreign Ministry had declared last week.
"We are aware that the Russian Federation is hosting a meeting in Moscow on 9 November on Afghanistan. Our participation at the meeting will be at the non-official level,"Raveesh Kumar, the Ministry of External Affairs Spokesperson, said. According to Kumar, India supports all bids at peace and reconciliation in Afghanistan that will preserve unity and plurality, and bring security, stability and prosperity to the country.
Barely a week ago, Abdullah had said the political space has in the valley. "Mainstream political space in the Valley has shrunk, but that is something that ebbs and flows. It's not constant. The space between separatists and mainstream comes and goes. The mood on the streets is very raw.. It is as if the govt is unwilling and unable to accept that the state needs more than just the words from the ramparts of the Red Fort," Abdullah was quoted as saying by The Indian Express.
ALSO READ: Omar Abdullah: Mainstream political space has shrunk in Valley