'Not strip' asked to take off bathrobe worn above costume: 'Chocolate' director Sattyajit Gazmer reveals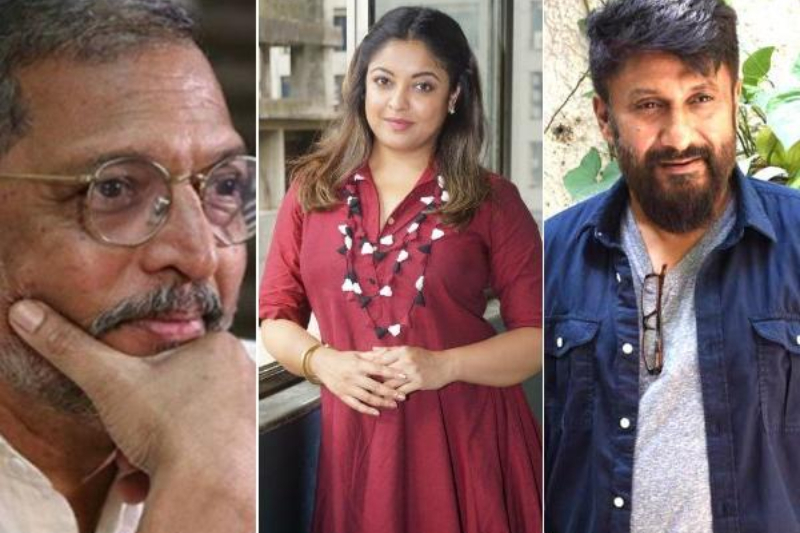 Bollywood actress Tanushree Dutta and Nana Patekar's controversy seems to take an ugly turn. Tanushree Dutta has been slammed two legal notices by renowned Bollywood actor Nana Patekar and Vivek Agnihotri after she accused both of misbehaving with her in two different places.
Tanushree Dutta had accused Nana Patekar of harassing her on the set of 'Horn Ok Pleassss' a decade ago. Dutta issued a statement on Wednesday says. "This is the price you pay for speaking out against harassment, humiliation and injustice in India."
Tanushree Dutta accused the director Vivek Agnihotri and Nana Patekar of smearing her reputation with "outright lies and misinformation on social media platforms and other public platforms".
At one occasion, Dutta claimed that the director of the film Chocolate: Deep Dark Secrets Vivek Agnihotri, had once asked her to remove her clothes to 'help' co-star Irrfan Khan get a scene right.
The film's Associate Director Sattyajit Gazmer revealed shocking details of the incident and took to Facebook to share some facts.
Gazmer reveals it was simply a bathrobe that Dutta was asked to take off so she can dance in the film's actual costume. Sattyajit Gazmer wrote on Facebook, "In the song, Tanushree was supposed to be wet under a water leakage from a pipe. I appointed two of my lady assistants and lady costume director and her lady assistant to be around Tanu and give her bathrobe immediately after each take to keep her warm bebesidehe hairdresser Didi. We also put a Multi light to keep her warm. If she is talking about the wet song then we shot it only for one day at Film City. Remo D'Souza was the Dance Director."
Earlier she had alleged that two people made an attempt to barge into her house and threatened. After that, she was given a protective custody by the Mumbai Police.
"Today while I was at home and the police personnel posted outside my home were on a lunch break two unnamed suspicious individuals tried getting into our home uninvited but were stopped just in time by security personnel in the building. Later the police came back from their break and secured the premises again. Violent threats are being issued against me by the MNS party," Dutta said.
Also read: Shocking! Shakti Kapoor laughs off over Tanushree Dutta-Nana Patekar controversy