Taylor Swift Donates $1 million To Tennessee Tornado Relief
The Me! singer had earlier tweeted about the Tennessee disasters on Twitter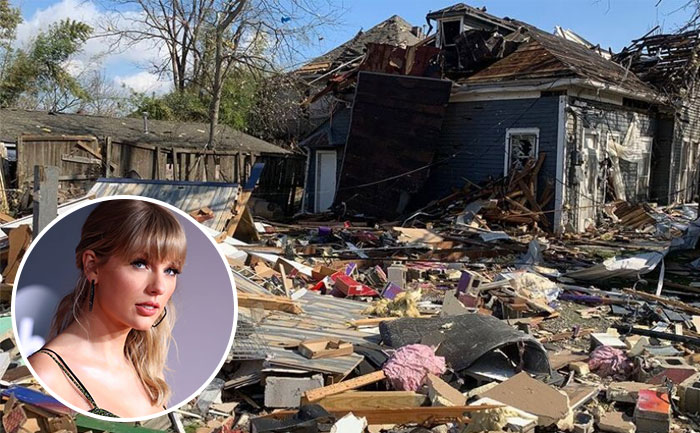 Taylor Swift is as well known for her philanthropy as she is for her music. In 2016, she donated $1 million to Louisiana flood relief. Taylor Swift has now come forward to aid the Tennessee tornado relief efforts by making a sizeable donation to the cause.
Taylor Swift donated $1 million to the Middle Tennessee Emergency Response Fund, a spokesperson confirmed to CNN. The Me! singer had earlier tweeted about the Tennessee disasters on Twitter. The Middle Tennessee Emergency Response Fund supports the communities hit by the disaster.
"Nashville is my home and the fact that so many people have lost their homes and so much more in Middle Tennessee is devastating to me," She posted on Instagram on Thursday. Taylor Swift also encouraged her 'Swifties' to donate for the tornado relief efforts.
Taylor Swift is not the only one joining in the relief efforts for Tennessee. Some major names from the country music industry have stepped forward to help out in the hour of need. Singer Chris Young announced that he would be donating $50,000 to the foundation. In addition, Lynyrd Skynyrd singer Johnny Van Zant donated $10,000 to relief efforts. Many other celebrities have also donated while also asking their fan base to help out.
The two tornados that hit central Tennessee left at least 24 people dead and hundreds of buildings destroyed, according to CNN.
In the wake of the tornado, several celebrities have tweeted out their support and prayers for the victims. Country Star Blake Shelton and pop sensation Miley Cyrus were among the celebrities who tweeted out their prayers for Tennessee.
ALSO READ: Taylor Swift Wins Icon Award At 2019 Teen Choice Awards