Taylor Swift and Shawn Mendes team up for Lover Remix
Taylor Swift left her fans in awe by doing collaboration with Shawn Mendes for remix version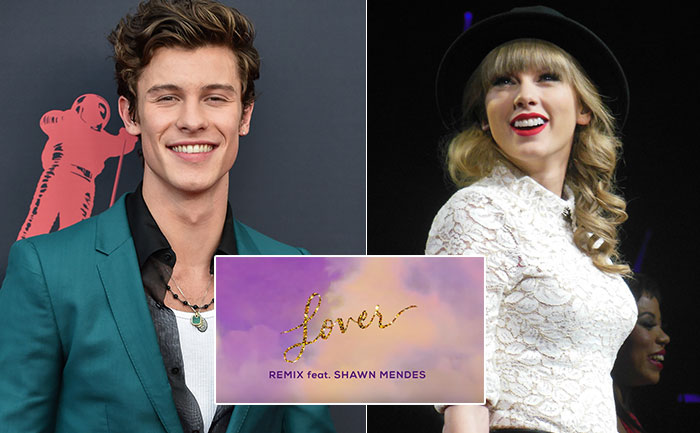 Taylor Swift released song Lover remix from her album. The singer collaborated with Stitches singer Shawn Mendes. The singer did a collab with Shawn for the Lover remix version. Ever since the song came out, the duo's fans can't keep calm and the song is trending all the while.
The remix song particularly gives a Christmas feeling with a blend of romance and nostalgia. Indeed, the music video is truly mesmerizing. It felt like Taylor and Shawn equally created a saga of romance in the video. The melody of the song was equally compelling.
While you listen to the song, the rhythm, beats, melody will put you in a daze. This soulful song is absolutely enthralling. One of the lyrics in the song that says, "Pictures of when we were young would hang on the wall" captivates the listener truly.
Then comes Shawn Mendes, adding fresh insight to the song saying, "We would sit on the stoop I'll sing love songs to you." The moment, he brings his own voice into the song, it gives a feeling of butterflies in the stomach. check it out below.
Both the singers bring harmony and balance in the song. Lately, Taylor Swift took to Instagram to reveal about her latest collaboration with Shawn Mendes for Lover Remix.
She captioned, "Well guys it finally happened: WE DID A COLLABORASHAWN. Sending out a whole entire THANKS BUDDY to @shawnmendes rn –
I'm so stoked that our remix of Lover is out NOW! Link in bio."
Also Read: Camila Cabello Blushes Over First Date With Bae Shawn Mendes