COVID-19: Century-old vaccine against tuberculosis (TB) is being tested for Coronavirus prevention
Can a 100 year old TB vaccine steel the immune system against the new coronavirus? Deets here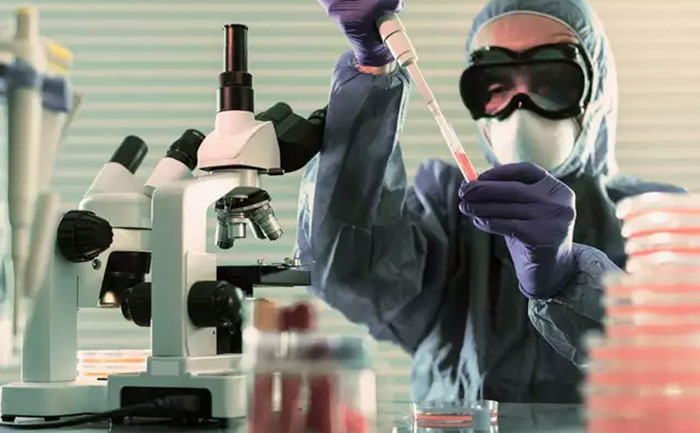 Scientists all over the globe are testing a 100-year-old TB Vaccine to see if it is effective as a preventive and immunity booster vaccine against Covid-19. The vaccine is called bacillus Calmette-Guérin (BCG), or a placebo. Researchers in four countries have started a clinical trial of the tuberculosis vaccine to see if it can rev up the human immune system, allowing it to fight the virus that causes coronavirus disease and also prevent it. The studies are being done on physicians and nurses. Also on elderly patients to check efficacy in reducing clinical severity.
The vaccine that's been used to prevent tuberculosis is being given to health workers in Melbourne to check if it protects the front line workers from the virus. A team in the Netherlands has recruited 1000 health care workers in eight Dutch hospitals to test the vaccine. Serum Institute of India will also start the clinical trials to test if tuberculosis vaccine VPM1002 is effective as a preventive and immunity booster vaccine against Covid-19. They have tied up with the Berlin-based Max Planck Institute for Infection Biology and Vaccine Projekt Management (VPM) company.
The clinical trials of VPM1002 are likely to begin on 2,000 people in Germany. Soon after that, the trials would start in India as well. If the results turn positive the vaccine could hit the market by the end of this year as it is already being tested in India for the prevention of other infections.
Director at Serum Institute, Umesh Shaligram said that SII is an exclusive license holder and manufacturer of this vaccine and has developed it from early clinical phase to late phase in the fields of TB and bladder cancer. They have the capacity to supply millions of doses at short notice.
BCG contains a live, weakened strain of Mycobacterium Bovis, a cousin of M. tuberculosis, the microbe that causes TB. It is given to children in their first year of life in most countries of the world.
Also Read: Coronavirus Pandemic: COVID-19 cases cross 1000-mark In India, death toll at 27