Telangana Assembly elections 2018: Congress likely to contest on 90 seats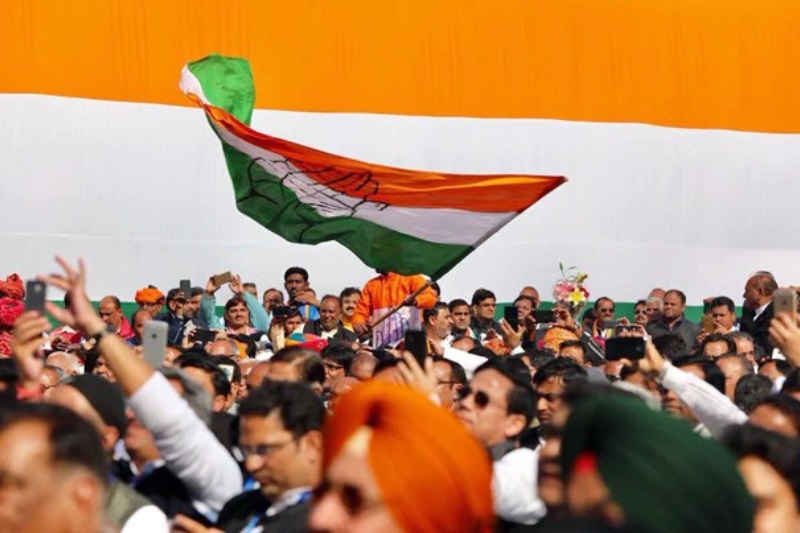 The whole nation is eagerly looking at the semi-final of the biggest festival of democracy, with polls scheduled for five major states in the month of November-December. Unlike BJP — claiming to win all the five states, Congress is taking its steps carefully, one each at a time.
According to latest indications, Congress might contest for 90 seats out of 119, in Telangana, with rest of its allies — TDP, TJS and CPI — fighting for the remaining 29 seats.
Reports say that among the three allies, Telegu Desam Party has offered to contest from 15 constituencies, while the Telangana Jana Samithi led by M Kodandaram and Communist Party of India to fight for nine seats each.
Though the AICC In-charge for Telangana R C Khuntia refrained to comment on the seat sharing, he hinted that the formula is been discussed and it would be announced in the next two days. Adding on, the Congress leader opined that the first list of candidates and the manifesto for the Assembly elections could be released by Friday.
Sharing the insights, Khuntia told PTI, "Draft (of the manifesto) is ready. We have to send it to the AICC (for approval). We are trying to release it by November one. Maybe, 60-65 candidates would be announced in the first list by first or second November."
Among the agenda, Congress had already announced that if the party comes to power, their government will waive farm loans upto two lakh. Also, Rs 3,000 monthly dole to unemployed youth is on their agenda.
It is to be known that ruling Telangana Rashtra Samithi had already announced candidates for 107 constituencies and the BJP for 38. The Assembly elections Telangana will take place on December 7 and the results will be declared on December 11, along with four other states.
ALSO READ: Telangana Assembly elections 2018: Disabled-friendly polls on EC's agenda