Telangana Assembly elections: Congress to begin shortlisting candidates from tomorrow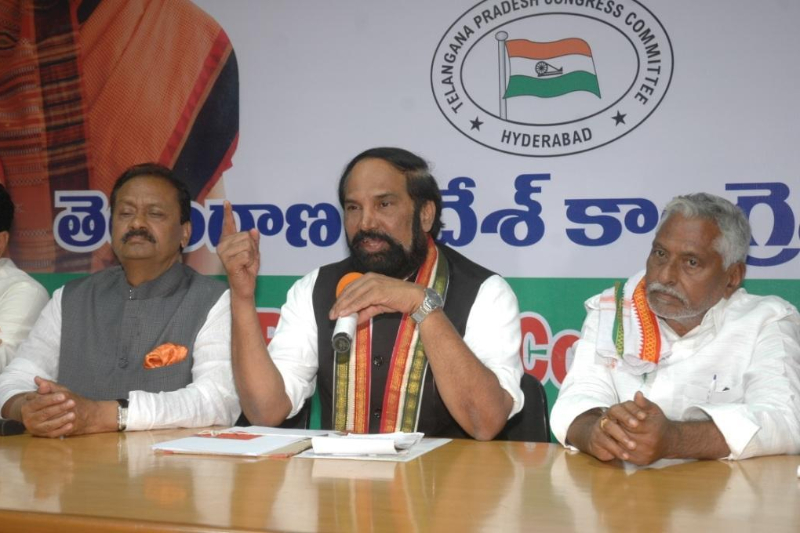 Congress has started preparation for the upcoming state elections in Telangana. Notably, the AICC screening committee headed by Bhakta Charan Das will start the selection of candidates for the TS Assembly elections from October 10.
Bhakta Charan Das along with committee members Jothimani Sennimalai and Sharmistha Mukherjee will arrive in Hyderabad on October 10 and hold meetings for three days.
The Telangana Pradesh Congress Committee (TPCC) headed by N Uttam Kumar Reddy will prepare the list constituency-wise based on applications received from party leaders and survey reports. The TPCC election committee will select at least three candidates for each Assembly constituency based on their strength in the constituencies.
By the time the AICC screening committee arrives in Hyderabad, the TPCC will have the list ready which it will submit to the screening committee. After inspecting the report submitted by the TPCC election committee closely, the AICC screening committee will prepare a shortlist. The screening committee will select only one candidate out of three.
After shortlisting the candidates, the AICC screening committee will submit its report to the party's central leadership. After further scrutiny, the central leadership will announce the final list.
Also, the AICC will decide whether to give one or two tickets in a family as requested by many leaders.  Sources said where there are two contestants from one family but representing different constituencies, they may not be treated as one family.
Some leaders like Jana Reddy, D K Aruna and J Geetha Reddy are among those seeking party tickets for themselves and also for their sons or daughters and they are likely to get one ticket per family.
Sitting MLAs in the dissolved Assembly and also those who have contested in the past like Uttam Kumar Reddy and his wife Padmavathi, Komati-reddy Venkata Reddy and Komatireddy Raja Gopal Reddy may also not attract the one ticket per family rule.
Also Read: EC announces poll dates for MP, Rajasthan, Chhattisgarh, Mizoram and Telangana