Ten lakh 'force of youth' to be taught nationalism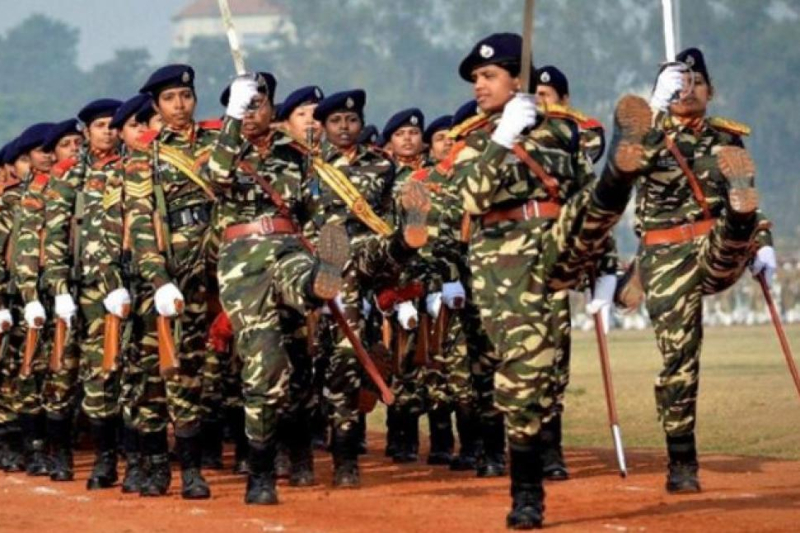 The government is in discussion of a proposal to target 10 lakh young men and women every year with a military training programme in the name of having a "disciplined" and nationalist "force of youth".
National Youth Empowerment Scheme or N-YES is the programme aimed at "optimising the Indian demographic advantage". The students fresh of Class X and XII and, currently, enrolled in college are proposed with incentives. The incentives include a fixed stipend for the 12-month training and making N-YES an "essential qualification" for jobs in Defence, paramilitary forces and police.
The Prime Minister's Office (PMO) initiated the meeting on the proposed scheme in the last week of June and was attended by representatives of the Defence Ministry, Department of Youth Affairs and Human Resource Development Ministry.
Also Read: Army opens fire on protesters claiming lives of three civilians including a teenage girl in J&K
An officer of Defence Ministry made a presentation on the same. A senior PMO official did not respond to a message.
Sources added that reservations were said to have been raised by some officers about N-YES during the meeting instead another suggestion was made to strengthen the existing National Cadet Corps or NCC.
According to the proposal, the scheme will instill values of nationalism, discipline and self-esteem into the youth, which, in turn will help make India a "Vishwaguru" (read a universal leader) and achieve Prime Minister Narendra Modi's vision of New India 2022.
Not just military training but those who enrolled will be taught vocational and IT skills, disaster management and Indian values though yoga, ayurveda and ancient Indian philosophy.
To finance this scheme, it was proposed that the government could use the existing budget meant for NCC and National Service Scheme (NSS), funds available with the Skill Development Ministry and also MNREGA funds.
Where as the military training programme has been proposed at a time the opposition has launched an attack on the union government for not creating adequate and appropriate job opportunities for the youth.
Nevertheless this is not the first time that the PMO has broached the topic of instilling discipline and nationalism in youngsters.
Also Read: Agni-V expected to significantly bolster India's military prowess