Tenet: Christopher Nolan-Robert Pattinson reach Mumbai to shoot…
Tenet: Christopher Nolan and Robert Pattinson reach Mumbai for a 10-day shoot schedule here.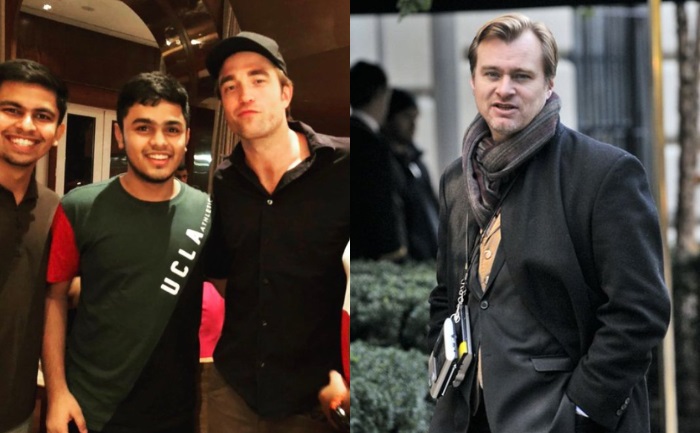 Bollywood actress Dimple Kapadia is marking her Hollywood debut with a Christopher Nolan directorial Tenet. This news went viral in May. The veteran actress also shot for a few sequences for the film in Estonia. Pictures of her shoot there soon trended on social media.
Check it out here:
Christopher Nolan & Dimple Kapadia on set todayhttps://t.co/97zmLc9nxd #TENET pic.twitter.com/pN9qeGSi7f

— ibabysky (@Ibabysky) July 27, 2019
Now we have the Hollywood filmmaker Christopher Nolan and actor Robert Pattinson in Mumbai. The duo have reached the city and will soon start shooting for the movie in South Mumbai. Pictures of their arrival was shared on social media.
Check them here:
As reported by a source to Mumbai Mirror, "The main sequences are expected to be filmed shortly. He will leave the city close to the month-end. The team is likely to begin shooting by mid-September and film action scenes, including a chase sequence. It is going to be a 10-day schedule and Nolan and the team are expected to wrap it up by the end of September. Apart from Mumbai, Tenet will also be shot in London and Italy."
'Tenet' also stars Aaron Taylor-Johnson, Kenneth Branagh, Michael Caine, John David Washington, Elizabeth Debicki and Clemence Poesy in important roles. The producers of the film are Nolan and Emma Thomas, whereas Thomas Hayslip is said to serve as executive producer. It is slated to release on July 17, 2019.
Also Read: Christopher Nolan's Hollywood Film Tenet Starring Dimple Kapadia to Be Filmed in Mumbai?