4 terrorists slain in Panjraj of Pulwama district yesterday
The search operation had also resulted into a gun fight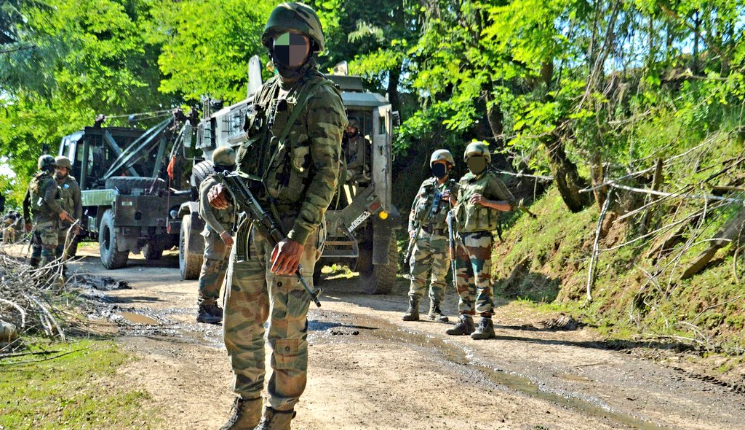 6th June 2019 saw another terrorist encounter in Panjran of the Pulwama district. The army men have finished with the encounter yesterday evening itself though.
Yesterday, 4 terrorists have been slain. The terrorists were reportedly from the Jaish-e-Mohammad. The security forces had launched a cordon and a search operation in the Panjran following information about the presence of terrorists there. The real fight started off when there was a gunfight and firings.
According to the officials, there were four terrorists who were killed and that their identities were being ascertained. the Jammu and Kashmir Police forces have also shared a tweet
Update. Four terrorists have been eliminated.They reportedly belong to JeM.Operation over. More details to follow. https://t.co/ehIPXVeZ1R

— J&K Police (@JmuKmrPolice) June 7, 2019
Also, the officials say that 3 AK series rifles have been recovered. The information that there are terrorists came in when the news of a woman being slain in her own house by terrorists on Wednesday came to light. She has been identified as Nikeena Bano. Another civilian namely Mohd Sultan was injured when the terrorists entered the house and attacked.
According to reports, in the last 5 months, about 100 terrorists have been killed including 23 foreigners. That also includes top commanders such as Zakir Musa, the chief of so-called Ansar Ghazwat-ul-Hind, a group affiliated with Al-Qaeda.
Also Read: Pulwama: Amitabh Bachchan, Aamir Khan And Ranbir Kapoor Pay Tribute To Martyrs