Terrorist Hideout Busted In Kashmir's Bandipora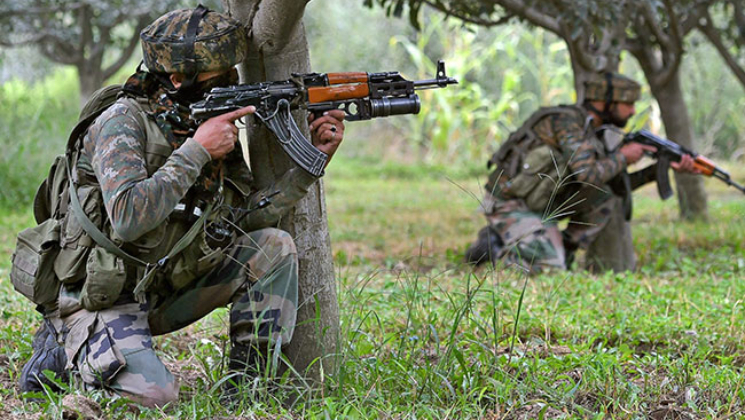 SRINAGAR:  Security forces today busted a terrorist hideout in Bandipora district of Jammu and Kashmir.
Acting on a tip off, security forces launched a search operation on the property, including a cowshed, of one Abdul Rehman Parray at Chandangeer in Bandipora and seized ammunition, including four grenades and a grenade launcher, a police official said.
The militants lobbed the grenades using under barrel grenade launchers at the camp of the 30 Rashtriya Rifles of the Army around 8.30 PM, they said.
The fire was retaliated "heavily and effectively", a senior police officer said, adding that it was not a suicide attack.The area has been cordoned off and combing operations have been started, the officer said.The militants hurled grenades at the camp, adjacent to the police station, from two sides.
He said, five AK magazines, 42 AK rounds, one GPS and two wireless sets were also found in the cowshed.
The owners of the property had abandoned it following a gunfight there between terrorists and security forces.
Further details are awaited, police said.