Thanksgiving 2019: Wishes, messages, greetings & quotes to wish your beloved one
Happy Thanksgiving: Here are different wishes, images, quotes you can to your friends, family members and beloved ones via social media.
Thanksgiving 2019: Thanksgiving is finally here and it is celebrated on different dates dates in the United States, Canada, some of the Caribbean islands, and Liberia. Thanksgiving falls on the fourth Thursday of November in the US and the second Monday of October in Canada and it is a national holiday celebrated on various dates. The motive of celebrating Thanksgiving is to give thanks to the good things in life and on people feast, play football with family friends.
On the day of Thanksgiving, you will find mashed potatoes and gravy and even, sweet potato pie. But no matter where and how you celebrate Thanksgiving, the most important thing is— the turkey! As per some historians, there was no turkey served at the first official Thanksgiving dinner but, lobsters, ducks, and fish were there at the dinner. Interestingly, they even ate pumpkins.
The event that Americans commonly call the "First Thanksgiving" was celebrated by the Pilgrims after their first harvest in the New World in October 1621.
Wishing your beloved one, friends and family members, we have brought you Thanksgiving wishes, quotes, greeting and images.
Thanksgiving 2019: Thanksgiving Wishes, Messages, Images and Quotes.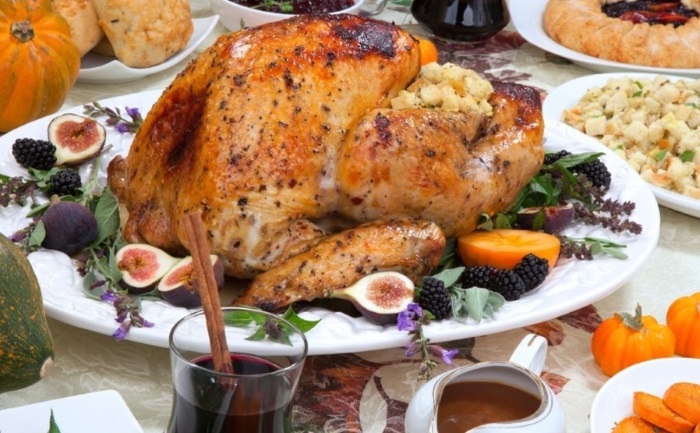 " Sending you my warm wishes from home to home and from heart to heart to wish you a very happy Thanksgiving! May this day be a beautiful reminder of the wonderful things in life.
" At this time of Thanksgiving celebration, our thoughts turn gratefully to you with warm appreciation. Our best wishes for a Happy Thanksgiving."
" May the good things of life be yours in abundance not only at Thanksgiving but throughout the coming year."
" May you enjoy a bountiful Thanksgiving, a joyous holiday season and healthful, Happy New Year."
" A special greeting of Thanksgiving time to express to you our sincere appreciation for your confidence and loyalty. We are deeply thankful and extend to you our best wishes for a happy and healthy Thanksgiving Day.
" One of the joys of Thanksgiving is wishing you a happy and healthy holiday season.
" At this time of Thanksgiving, we pause to count our blessings. The freedom of this great country in which we live. It's an opportunity for achievement. The friendship and confidence you have shown in us. For all of these things, we are deeply thankful. Our best wishes for a Happy Thanksgiving."
" Gratitude is the heart's memory. Wishing you a Happy Thanksgiving."
" May your stuffing be tasty. May your turkey plump, May your potatoes and gravy have nary a lump. May your yams are delicious, and your pies take the prize, and may your Thanksgiving dinner stay off your thighs.
November is the time to be thankful, a time to remember and to embrace those who enrich our lives. I'm thankful for a lot of things, but I'm most thankful for you."
" Because today is a special day, I want to let you know that I appreciate you every single day. Happy Thanksgiving wishes!"
Thanksgiving 2019 Quotes.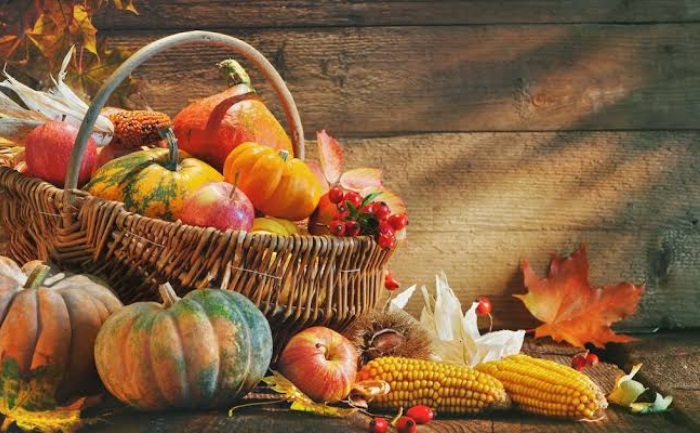 "Thanksgiving is one of my favorite days of the year because it reminds us to give thanks and to count our blessings. Suddenly, so many things become so little when we realize how blessed and lucky we are." 
-Joyce Giraud.
"The roots of all goodness lie in the soil of appreciation for goodness."
-Dalai Lama.
"Gratitude turns what we have into enough."
-Anonymous.
"Gratitude can transform common days into thanksgivings, turn routine jobs into joy, and change ordinary opportunities into blessings."
– William Arthur Ward.
"I love Thanksgiving because it's a holiday that is centered around food and family, two things that are of utmost importance to me."
-Marcus Samuelsson.
"Forever on Thanksgiving Day, the heart will find the pathway home."
-Wilbur D. Nesbit.
"Each day I am thankful for nights that turned into mornings, friends that turned into family, dreams that turned into reality and likes that turned into love. Most importantly though, I am thankful for you today and every day."
-Anonymous.
"You are my pumpkin pie. I love you and am so thankful to have you in my life."
-Anonymous.
"Thanksgiving, after all, is a word of action."
-W.J. Cameron.
"Thanksgiving Day is a jewel, to set in the hearts of honest men; but be careful that you do not take the day, and leave out the gratitude."
-E.P. Powell.
"Celebrate the happiness that friends are always giving, make every day a holiday in which you celebrate just living."
– Amanda Bradley.
"Family isn't always about the people in your life who are blood relations. It's about the people in your life who want you to be in theirs. It's about the people in your life who accept you for who you are, support you in the things you choose to do and no matter what, are there for you. It's the people in your life who love you, respect you and who you can depend on. Now that's family!"
-Anonymous.
"We may not have it all together, but together we have it all."
-Anonymous.
"We have so much to be thankful for. One day a year hardly seems adequate…"
–Anonymous.
We at The Live Mirror wish you all a very 'Happy Thanksgiving!'
ALSO READ: Thanksgiving 2019: Friends Thanksgiving Episodes You Can Watch And Have A Laugh Riot