Russo Brothers Share Epic GoT' Night King Against Endgame's Thanos
Russo Brothers share a picture that has a face off between Avengers: Endgame bad guy Thanos against Game of Thrones villain Night King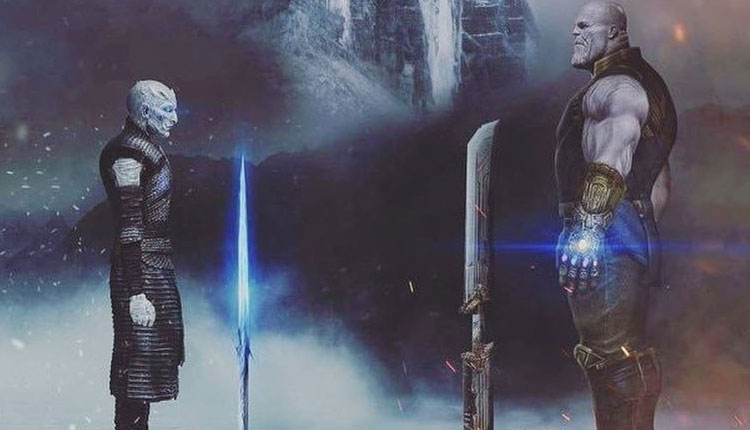 Fans of 'Avengers: Endgame' and 'Game Of Thrones' are over the moon as their favorite characters are once again ruling the entertainment scenario. Yes, where the Marvel picture is minting at the box-office worldwide. The fantasy drama series on television is garnering maximum TRP's every time its episodes stream across the television.
Today the Russo Brothers dropped a new bomb on social media. They have shared a fan art that is pitting Thanos against the Night King. This picture was enough to create a frenzy across the globe.
Check out the picture here:
The picture shows Thanos standing with his double-edged sword while facing the Night King who has his spear in front of him. A mountain-like fort is seen in the background while the mind stone on Thanos' gauntlet sparkles amid flying sparks. Soon millions of fans of the most popular film and TV show went berserk.
One of the first was Venezuelan actor María Gabriela de Faría was who wrote, "Cried my eyes out yesterday because of Thanos and I'm not ready for the Night King tonight. What a weekend for our beloved characters!"
Many came up with suggestions on what they could name the new project. A fan called them, "The two best vilains of the decade" while a viewer came up with the project name, "Endgame of thrones".
Check out some of the comments here: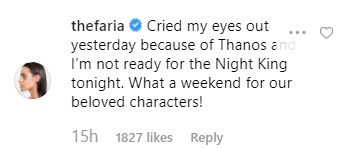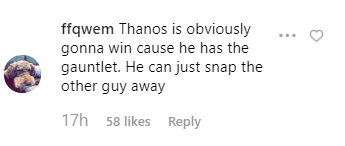 'Avengers: Endgame' opened in India on Friday to a massive opening of Rs 53 crore and went on to collect around Rs 186 crore gross during the weekend. The third episode of Game of Thrones season 8 aired on Monday morning and trended on social media with viewers talking about the Battle of Winterfell.
Are you excited to watch a battle between the Night King and Thanos? Share your views with us.
Also Read: Game of Thrones 8: Will Bran Stark turn into a White Walker to defeat the Night King?