The Batman: Jason Momoa, Gal Gadot welcome Zoe Kravitz although look out for Sophie Turner reaction
Sophie Turner's reaction is worth watching as Jason Momoa and Gal Gadot welcome Zoe Kravitz as catwoman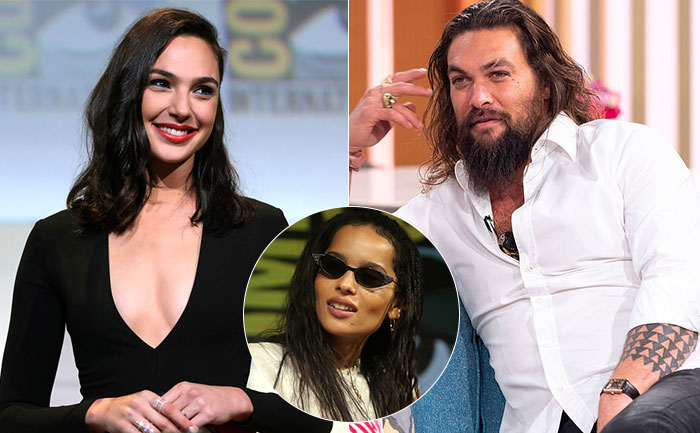 It wasn't long time back when it was confirmed that Robert Pattinson will be essaying the role as the new Batman by replacing Ben Affleck. Twitter fans seemed puzzled as to why the casting decision was made by the director Matt Reeves. There was reaction from every side for the replacement that was made. While some maintained that Robert is suitable others were against it.
Regardless of the decision being made, Robert Pattinson will be all set for the shooting of The Batman most probably by November 2019. However, that's just not it. Lately, it was also confirmed that Zoe Kravitz will be essaying the role of Catwoman opposite Robert Pattinson. The director revealed the big news on twitter. Jason Momoa, Gal Gadot, welcomed her to the DC Universe club. As Jason is married to Kravitz mother it is understandable how they share a great bonding. We can see how Aquaman and Wonderwoman were thrilled to welcome her.
Jason Momoa took to Instagram and posted a photo with his step daughter. He wrote, "I'm so proud of u zozo bear. On and off-screen OHANA. DC WB ohana Lola and Wolfies big sister is CAT WOMAN. Unbelievable so freaking stoked. You're going to have so much fun Aloha P bear."
Even Gal Gadot commented on the photo with different emoticons. Nonetheless, it was Sophie Turner's reaction that blew everyone's mind. She took to twitter and posted a link related to Zoe Kravitz that confirmed that Zoe Kravitz will essay the role of Catwoman in The Batman. Check out her reaction below.
Fuck yesssss https://t.co/SrZORF4UOE

— Sophie Turner (@SophieT) October 14, 2019
Also Read: Jason Momoa Has Sacrificed His Iconic Beard For The Sake Of Our Planet