The Last Duel Trailer: Matt Damon & Ben Affleck Reunite In Ridley Scott's Historical Epic
The Last Duel Trailer: Matt Damon battles Adam Driver for Jodie Comer's honor in Historical drama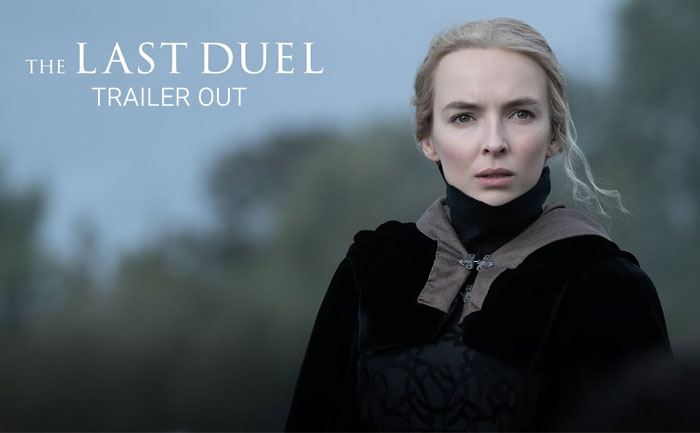 The trailer of Ridley Scott's much-talked-about epic drama, The Last Duel is finally released. The movie reunites Ben Affleck and Matt Damon once again. It also has Matt Damon battling Adam Driver for Jodie Comer's honour in the historical drama.
The Last Duel is a tale of betrayal & vengeance set against the brutality of 14th century France. Based on the book by Eric Jager, chronicles one of France's last legally sanctioned duels.
The story is set in 1386 and sees King Charles VI (Ben Affleck) declare that the knight Jean de Carrouges (Matt Damon) settle his dispute with his squire, Jacques LeGris (Adam Driver). This is over a claim of sexual assault by the knight's wife (Jodie Comer). If de Carrouges loses, his wife will be burned at the stake as punishment for her false accusation.
The Last Duel is directed by Ridley Scott and features Jodie Comer, Adam Driver, Matt Damon and Ben Affleck in pivotal roles. The screenplay was written by Damon, Ben Affleck and Nicole Holofcener.
The Last Duel will release in theatres on October 15.
Also Read: Jennifer Lopez & Ben Affleck enjoy family time at Universal Studios; See pics