The Laundromat: Despite Lawsuit, Netflix releases Panama Papers movie
The Netflix film based on Panama Paper is now streaming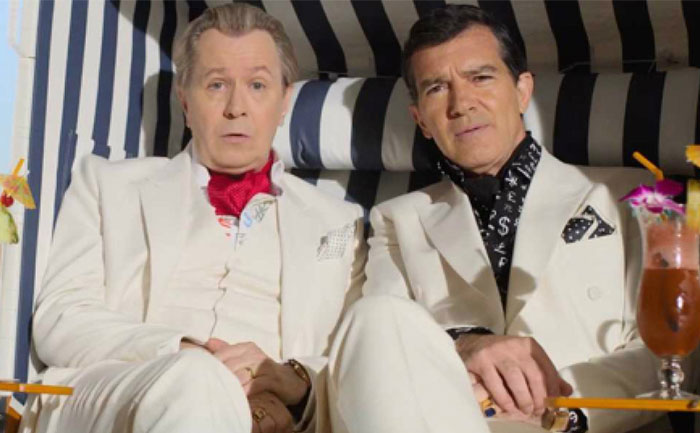 Despite having sued by two Panamanian lawyers and multiple attempts to stop its streaming, Netflix has finally released a movie, The Laundromat. Notably, The Laundromat is based on the so-called Panama Papers.
The Netflix film 'The Laundromat' is revolves around a widow who gets swindled out of insurance money, her quest for answer leads to two cunning lawyers in Panama who hides huge cash for the super-rich.
The Drama based on real life features Gary Oldman, Antonio Banderas and Meryl Streep. The film is based on Jake Bernstein's book Secrecy World: Inside the Panama Papers Investigation of Illicit Money Networks and the Global Elite. The Laundromat chronicles the unbelievable true events of the Panama Papers scandal.
Notably, Panama Papers scandal is touted to be one of the most elaborate financial crimes in history. The Panama Papers are documents containing personal financial information on wealthy individuals and public officials.
Overseen by Panamanian law firm Mossack Fonseca & Co, the titular Panama Papers revealed offshore accounts, money laundering and tax evasion from world leaders, filmmakers, and celebrities.
The two partners behind the controversial Mossack Fonseca, Jürgen Mossack (Oldman) and Ramón Fonseca (Banderas), have sued Netflix in federal court in Connecticut this week, saying the movie defamed them and could prejudice criminal cases against them. On the other hand, Netflix called the lawsuit a "frivolous legal stunt" aimed at censoring free speech.
A judge ruled Thursday that the case shouldn't have been filed in Connecticut and transferred it to the Los Angeles-area federal court district.
Also Read: Panama: Multi-Agency Group To Examine New Data