The Morning Show Trailer: Jennifer Aniston-Reese Witherspoon fight for high stakes
Catch the trailer of The Morning Star that has Jennifer Aniston-Reese Witherspoon fighting for the top job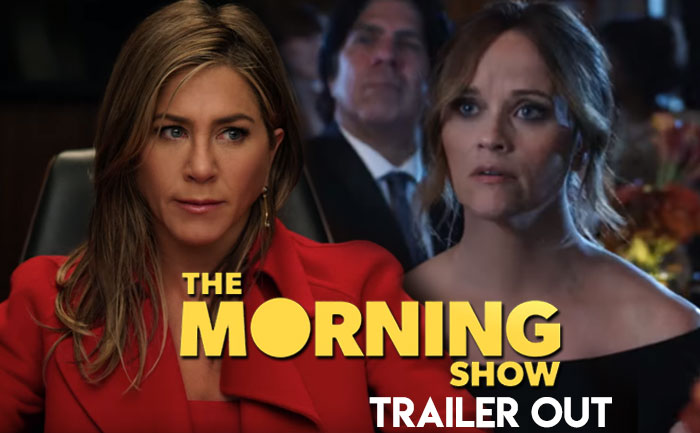 Jennifer Aniston-Reese Witherspoon and Steve Carley are all set to fight it out for big stakes in 'The Morning Show' Trailer. The show which will appear on the tech giant's Apple TV+, the new streaming platform from the makers of iPhone. Apple TV shared the intriguing trailer on its official YouTube handle.
Watch the trailer here:
The story of the series is all about the fall of an early morning newscast in the wake of a scandal, and its struggle to survive in an era when news arrives in the palm of your hand. The trailer showcases the face-off between Aniston and Witherspoon to the break down of Carell.
The show is told through the perspective of two strong-headed women as they work to navigate through high-profile players. The series explores ego, ambition and the misguided search for power.
The Morning Show is taking a look at the people behind morning TV and teases heavy take on journalism.
The series also features, Billy Crudup, Mark Duplass, Gugu Mbatha-Raw, Karen Pittman, Bel Powley, and Janina Gavankar. The series also features Desean K Terry, Jack Davenport, and Nestor Carbonell.
It will premiere this fall and is executive produced by Aniston and Witherspoon.
Also Read: Jennifer Aniston: Eat as much organic fruits and veggies as you can