The Undertaker Was 'Disgusted' With WrestleMania 33 Match Against Roman Reigns
The Deadman recently beat AJ Styles in a Boneyard match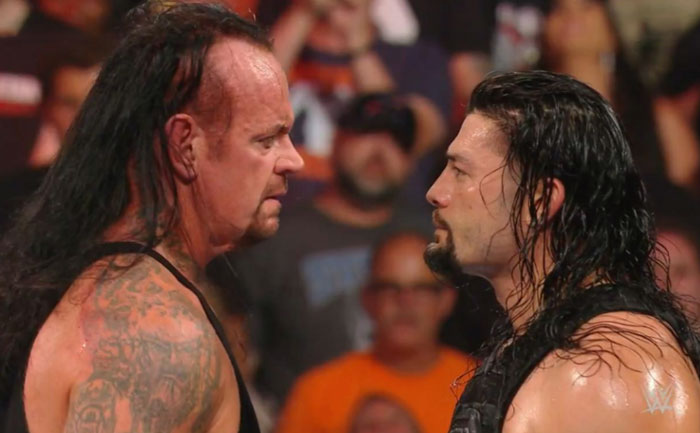 When The Undertaker left his hat and coat in the ring after his defeat against Roman Reigns, many believed that it signaled a retirement for The Phenom. However, he has not hung up his boots yet. The Deadman recently beat AJ Styles in a Boneyard match during Wrestlemania. Speaking to ESPN, The Undertaker revealed that he was 'disgusted' by his WrestleMania 33 match with Roman Reigns.
"That was one of those times it was tough having the cameras there. That was the first time that I watched that match back. I was so disgusted with it that I didn't want to watch it back."
He added: "As I got older… I know when I'm out there and I'm moving slow. I know when my limp is more prominent than it may be. Or when I'm behind in a spot. I just know now. [Watching that match], I'm battling with it. I was so disappointed for Roman."
In addition, The Undertaker also discussed continuously evolving his character during a special edition of The Bump. He shared how he'd have a conversation with Vince McMahon whenever he felt the character was getting stale.
"Fortunately for me I've been able to keep my finger on the pulse of the character so when I felt like it was getting stale I would go to Vince and say 'I think we need to tweak this here,' you can't continue to do the same thing," he explained. "Even back then there was too much content. Like, if I'm feeling stale then I know that my audience is probably starting to feel it too."