This Is Us Twist Leaves Fans Angry At Series Creator Dan Fogelman
This Is Us is back but the fans are not happy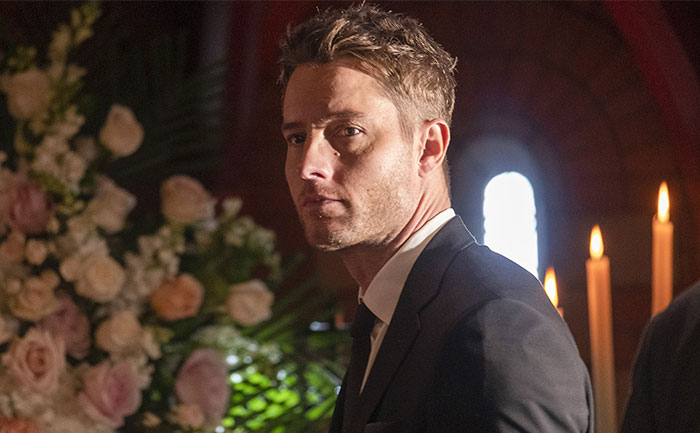 This Is Us returned with a bang in 2020. The comeback episode Light and Shadows featured two spectacular guest appearances that took us all by surprise. The first episode from the Big Three Trilogy titled "A Hell of a Week: Part One" also gained praise from the audiences for tackling issues like destigmatizing talking about mental health. However, the second episode "A Hell of a Week: Part Two" has angered the fans who feel betrayed by series creator Dan Fogelman.
Part One left fans on a cliffhanger regarding the identity of the mystery women sleeping with Kevin. The woman was revealed to Kate Pearson's best friend, Madison in the latest episode of This Is Us and here's why fans are angry after the reveal.
Previously, the series creator denied any possibility of Madison and Kevin ending up together on This Is Us. He tweeted that Caitlin Thompson, the actress playing Madison, was his wife in real life and there was no possibility that she was ending up in bed with Justin Hartley.
Just FYI: Madison is my wife in real life @CaitwithaC

And if you thought I was letting her sleep with @justinhartley on national television you're nuts. #ThisIsUs

— Dan Fogelman (@Dan_Fogelman) March 14, 2018
Fans stopped theorizing about the two of them and the hype around the ship faded away. Many fans took to social media to express their unhappiness with the decision.
I FEEL SO ANGRY AND BETRAYED. ESPECIALLY SINCE @Dan_Fogelman SAID HE WOULD NEVER HAVE MADISON WITH KEVIN. I WANT #Kophie BACK, NOT MADISON, NOT LIZZIE, NOT ANYONE ELSE. SOPHIE BELONGS WITH KEVIN. #ThisIsUs #Kophie pic.twitter.com/GtBajUgy5W

— Brittany? (@ALittleLiarPLL5) January 29, 2020
@Dan_Fogelman you promised it wouldn't be Caitlin Thompson @NBCThisisUs @ThisIsUsWriters @NBCThisIsUsFans #ThisIsUs @justinhartley pic.twitter.com/u2TeguESuQ

— Elizabeth C (@lzrdqueen6) January 29, 2020
Me to my fellow #ThisIsUs stans who mad about Kevin and "you know who" because y'all believed @Dan_Fogelman when he said what he said about Kevin and "you know who" could NEVER.

Coming from #Shondaland standom, I knowwwwww. Ya never trust them writers. They gone lie pic.twitter.com/uYmNT4zVya

— Arjun Singh (@arjun_singh111) January 29, 2020
What?! @Dan_Fogelman I thought you said you weren't going to go there! Oh man #thisisus wait how is Kate going to feel about this? #UndecidedOnThisShip

— Courtney Simmons (@IAmTheCourt) January 29, 2020
Dan Fogelman said it wouldn't happen and I believed him. #thisisus

— Jocelyn Dee (@jocelyn528) January 29, 2020
@NBCThisisUs @Dan_Fogelman Ugh !!! you must know how many unhappy fans you have right now ??????

How do you make Kevin's lifelong love Madison??? #ThisIsUs pic.twitter.com/Xaq7H8HNS7

— Paula (@paula_30throad) January 29, 2020
While the fans are definitely angry, they must keep in mind that it hasn't been confirmed that Kevin and Madison are together. It is only an assumption at this point in time. We will have to wait and see in the next episode of This Is Us which will focus on Kate.
ALSO READ: This Is Us Fame Justin Hartley Files For Divorce From Wife Chrishell Stause