This Is Us Returns With Sophia Bush Making Her Debut And A John Legend Concert
This Is Us returned with two new faces in the form of Sophia Bush and singer John Legend.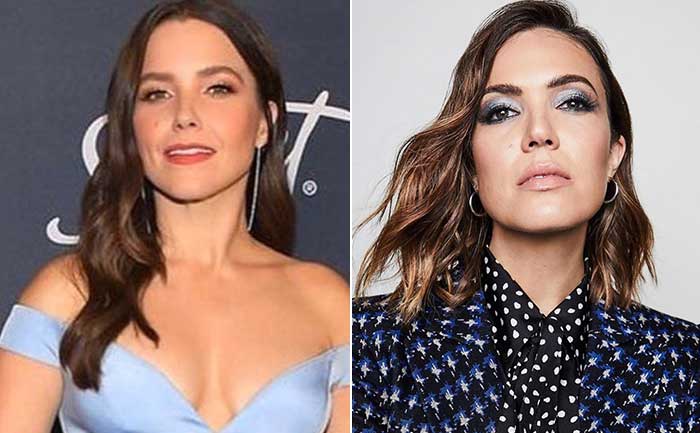 This Is Us is back and not a moment too soon. Fans have been clamoring to see The Big Three once more and know what they have been up to. Along with the regular cast, Sophia Bush and John Legend also made their way to This Is Us.
In the present time, the Pearson family is shown to have gathered in Los Angeles. Randall (Sterling K. Brown) is set on finding the best neurologist available to treat his mother (Mady Moore). We learn that Rebecca has been diagnosed with mild cognitive impairment.
Kate (Chrissy Metz) is suspicious of Toby and his CrossFit friend LadyKryptonite5. However, she attempts to mend their relationship by planning a Jimmy Buffett surprise birthday party to know his workout friends as well as the mysterious lady.
The third member of The Big Three, Kevin (Justin Hartley) is desperate for companionship. He goes to great lengths to find a partner but finds himself entranced with Lizzy (Sophia Bush) who he meets at the local coffee shop in this episode of This Is Us.
In the past, Jack breaks up with Rebecca after her father discourages him. However, Rebecca is having no of it. She goes to Jack's job site to give their relationship another chance, irrespective of her father's wishes.
Meanwhile, in the present, Kevin goes all out to impress Lizzy after getting to know that she is just visiting from Chicago. Kevin sets up a private John Legend concert for Lizzy, who is a big fan of the singer. Things quickly go downhill from there though. Kevin learns that Lizzy is a married woman who was just indulging in a fantasy. It remains to be seen if we will get to see more of Sophia Bush on This Is Us. Just as all seems lost, Sophia gives Kevin a call.
On the other hand, Kate learns that Kate hasn't attended his CrossFit classes for two weeks. To add to the bad news, Toby confesses that LadyKryptonite5 tried to kiss him. He also admits that Jack's impaired vision makes him sad which is why he has been so distant.
Overall, it was a good return episode for This IS Us with Sophia Bush and John Legend being a pleasant surprise. We will have to wait and see what the show gets up to next.
ALSO READ: John Legend And Kelly Clarkson Re-Record Baby, It's Cold Outside