Tipu Sultan Jayanti: BJP to step up protest, hits out at CM Kumaraswamy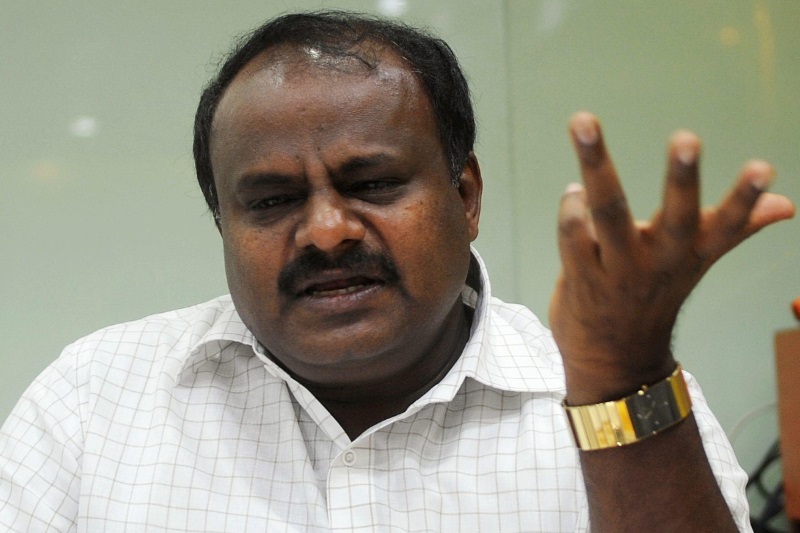 The Karnataka BJP stepped up the pressure on the ruling Congress-JDS coalition following Chief Minister HD Kumarswamy's decision to stay away from the birth anniversary of 18th century Mysore ruler Tipu Sultan (Tipu Sultan Jayanti) on Saturday. According to BJP, this shows the "duplicity" and "pseudo secularism" of the ruling Congress-JDS alliance in the state. BJP has been continuously protesting the celebrations for long.
"The absence of Mr Kumaraswamy from the Tipu birth anniversary celebrations exposes the duplicity and the pseudo secularism of the ruling alliance," S Prakash, BJP spokesperson,  said. Prakash said the name of HD Kumaraswamy "was not even printed" on the invitation card for the birth centenary function in state capital Bengaluru. "He has no ideals, he just wants to be in power," he said.
More than two millenniums years after his death, Tipu Sultan is still a divisive figure in Karnataka with few putting him in high pedestal recognising him as a freedom fighter while some possessing just the opposite view.
BJP leader and ex-Home Minister R Ashok maintained that it's not a "communal" protest. "This is not a communal protest. We honour Muslim people for their sacrifice for the nation. But Tipu demolished temples and churches — and killed people. He is not a freedom fighter. Do not waste public money on these celebrations," R Ashok said.
The BJP leaders, however, said all protests will be peaceful, but the state government is taking no chance and has made all arrangements to avert any untoward incident. "The celebrations will be peaceful. I have given direction to all our police officers to take care of the common man. I have also given direction that action must be taken against whoever is disturbing any government function," Chief Minister Kumaraswamy was quoted as saying by the NDTV.
It may be recalled that a flag march in Kodagu district in southern Karnataka turned violent and claimed one life in the very first year of celebrations.
ALSO READ: Karnataka bypolls results: Kumaraswamy says moral victory for alliance