Priyanka Chopra and Nick Jonas obtain US marriage license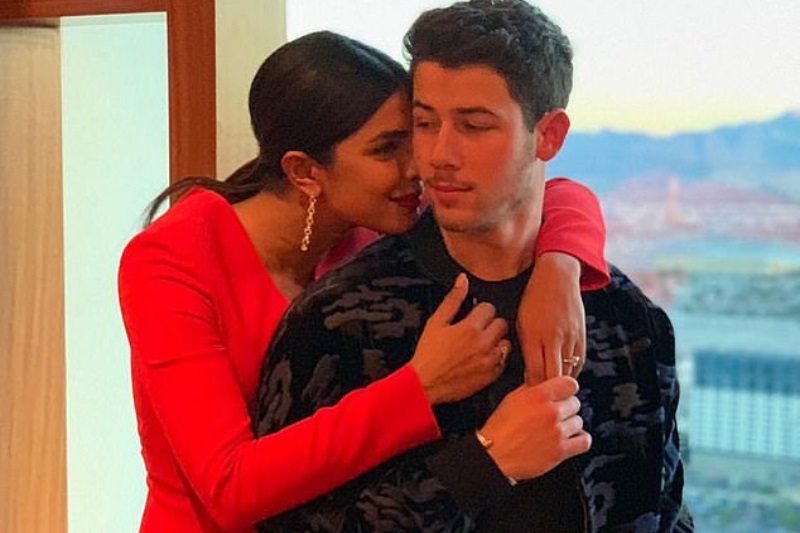 Love is in the air and wedding bells are ringing hard as Nick Jonas and Priyanka Chopra's love story and their upcoming marriage have kept us engaged for a long time. Nickyanka's inter-continental romance, engagement and now marriage has an entire nation in its grip. It is beyond doubt that the glamour bit is very compelling, however, it is the love story that is bound to stay in memory for long.
The love birds are all set to exchange their wedding vows in December at Umaid Palace Bhawan in Jodhpur. Every single detail of the couple's wedding is presently treated as the hot scoop of the tinsel town. According to the latest buzz, Priyanka Chopra and Nick Jonas have reportedly obtained a marriage license in the US. If reports are to be believed, the couple who got engaged in August visited the Beverly Hills Courthouse last week to fill the paperwork to obtain the license.
View this post on Instagram
The report further states that the couple is planning to bring the license with them to India in December. Thereafter, they will eventually file the license in the US to make the marriage official in both countries.
Recently, Nick Jonas spoke about how this fairy tale started and now he has revealed why Priyanka is the right person for him. Speaking about his ongoing relationship to USA Today, Nick revealed that Priyanka is the one person in front of whom he can be his real self.
View this post on Instagram
The report quoted him as saying, "You have to be honest with your other half. That's where the beauty of a real relationship is, being able to be your authentic self. I have that in my life now."
In fact, the two are made for each other was seconded by Priyanka's cousin sister actor Parineeti Chopra too. Talking about Priyanka and Nick Jonas', Parineeti had said that after she met Nick, she realised he was perfect for Priyanka as he was 'funny, calm, normal, simple' and that 'he loves her'.
Bajirao Mastani actress Priyanka Chopra recently celebrated a fun-filled bachelorette party with her girl gang. Every single details of the grand bash attracted the eyeballs of the netizens. She wore a white feathery outfit for the occasion.
Her bridal shower's photographs also took the Internet by storm. The white gown and cheerful dance with mother Madhu Chopra also took the Internet by storm.
Also read: Tamil Nadu: After protests, Sarkar filmmakers make 4 cuts