Tom Cruise's deepfake videos are taking over the internet; Watch
Three deepfake videos of Tom Cruise have gone viral on TikTok and it's just too good. Watch.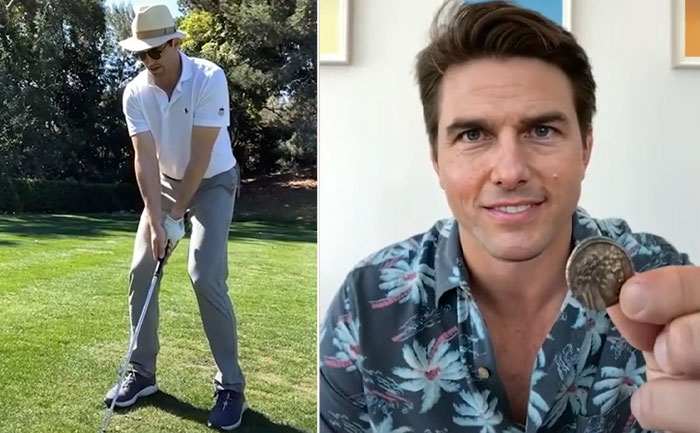 Recently, there are three deepfake videos of Hollywood star Tom Cruise's on Tik Tok doing rounds on the internet and have garnered millions of views and shares across social media.
Deepfake is the new type of photoshop that gives a person the authority to make anyone do anything on camera and these videos look and sound too real to be fake. According to MIT Media Lab, deepfake is a specific type of synthetic media where a person's face in an image or video is swapped with another's. Here are some videos shared by many Twitterati users, check them out.
Tom Cruise deepfake videos:
In this video, Tom Cruise can be seen performing magic tricks in that video.
Here's the crazy thing about this Tom Cruise deepfake….

This isn't even a super high quality deepfake and I'm willing to bet that it could fool most people.

Now imagine the quality of deepfake a government agency could produce.https://t.co/wMFMarEtAi pic.twitter.com/CjTxnNv2XI

— Yashar Ali 🐘 (@yashar) February 26, 2021
In the second video, it shows him trying to balance himself while walking.
See this video of Tom Cruise?

Well, it's not Tom Cruise.

It's AI generated synthetic media that portrays Tom Cruise onto a TikTok user using Deepfakes.

Seeing is no longer believing. pic.twitter.com/CRix0hD9OH

— Mckay Wrigley (@mckaywrigley) February 25, 2021
In the third video, we can see the same Tom Cruise playing golf in a field.
Deep fakes are getting scary good and taking over TikTok. Every public figure should just be on there with a verified account – even if they don't want to make content – to make it easier to identify their fakes. Here's Tom Cruise: pic.twitter.com/xoSJt1bvVR

— lauren white (@laurenmwhite) February 25, 2021
Looking at these videos, millions of people wondered if the 58-year-old 'Mission: Impossible' star had joined the video-sharing platform Tik Tok, but this not true. These are just some deepfake videos. The TikTok account goes by the name, @deeptomcruise.
This is not the first time a deepfake video has gone viral, last year, another deepfake on a Bill Hader video where he was seen mimicking Tom Cruise also were doing rounds on social media.
Stay tuned to The Live Mirror for more updates.
ALSO READ: Tom Cruise Schools Mission: Impossible 7 Crew For Not Following COVID-19 Safety Protocols