Tom Holland has a fiery escape at a photo shoot
His pant was about to catch fire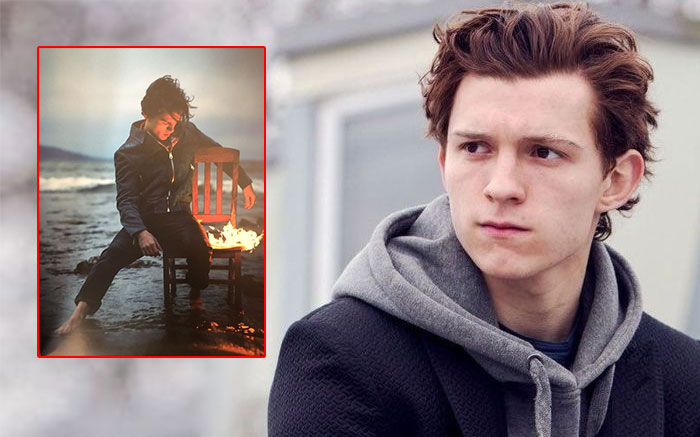 They say women like men who like taking risks. No wonder every woman drolls over Tom Holland. The cutest spiderman of all time loves taking risks.
Recently, he was at a photo shoot. It was for the Man About Town Magazine. The young lad was seen in a video clip shared on youtube sitting on a chair set in fire. The video set was that of a sea.
The fire gets a whiff of the wind blowing around. That lead to the flame getting better. There was a moment when the flame slightly touched Tom's pants and he ran off and the video comes to a close. The results are nonetheless picturesque as one can see on the magazine's official website.
While Holland was speaking to the magazine, he was asked about his experience working with Robert Downey Jr. He said, "[He's] just such a breath of fresh air, and for me to get the chance to work with him in such a professional capacity – it's so refreshing." He continues "It shows that you can be the most successful person in the industry and not be a dick, you know?" Tom Holland went on to add "I've been playing Spider-Man in my bedroom since I was a kid," and goes on "I grew up watching the films and I watched all the cartoons. I was kind of obsessed with him. When I walked on set for my first day it was my first day on the MCU but it was my thousandth time playing Spider-Man so I felt like I had it in the bag."
The film Spiderman: Free From Home is set to release on the 5th of July and will star Tom Holland, Samuel L. Jackson, Zendaya, Cobie Smulders, Jon Favreau, J. B. Smoove, Jacob Batalon, Martin Starr, Marisa Tomei and Jake Gyllenhaal.
Also Read: Tom Holland's Uncharted Movie Finally Has A Release Date