Tony Kakkar Confirms Wedding Date of Neha Kakkar and Aditya Narayan, Watch Video
Amidst wedding rumors, Tony Kakkar has finally confirmed his sister Neha Kakkar and Aditya Narayan's wedding.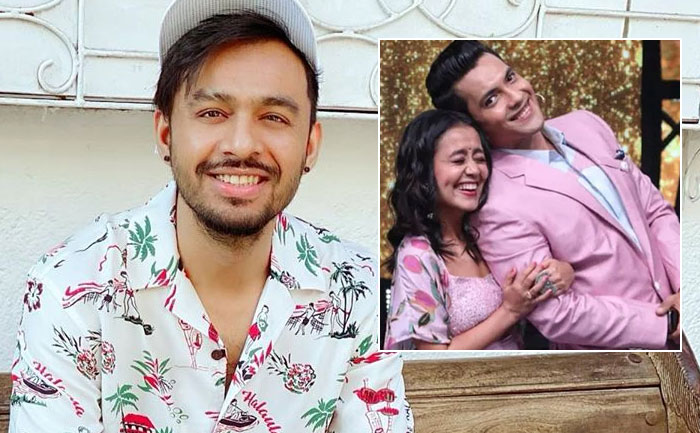 Indian Idol judge Neha Kakkar and host Aditya Narayan have been in the news ever since Neha Kakkar's parents visited the sets of the show and fixed their wedding earlier January 2020. There were many rumors of the duo tying the knot on 14th February 2020 and now amidst wedding rumors, Neha's sibling Tony Kakkar has confirmed the wedding date.
Now, the future husband-wife aka Aditya and Neha will all be a part of a music video, titled 'Goa Beach.' Neha has sung the song alongside Tony, with additional vocals by Aditya and Kat Kristian. It will release on February 10  with it being directed by Piyush Bhagat and Shazia Samji.
In a video shared by Tony Kakkar, you can see him confirming Neha Kakkar and Aditya Narayan's wedding date. He also says that this will be their last single song before getting married on 14 February.
Watch the video:
Ever since the wedding rumors, the couple has made sure to spend most of their time to know each other. Earlier, Neha received Shagun Chunni from her groom to be, Aditya and the fans of #NehAditya have been sharing their pictures on social media, and in the recent pictures, we noticed Neha wearing bride-to-be glasses. Other pictures showed Aditya giving her a red rose, as she blushed. There are also pictures of them performing a romantic dance on the stage.
Are you excited to witness Neha Kakkar and Aditya Narayan's wedding? Are you excited to hear this news? Let us know in the comment section below.
ALSO READ: Neha Kakkar-Aditya Narayan Wedding: Neha Kakkar Wants Kartik Aaryan To Represent Her