Top 7 Neha Kakkar's Beautiful Songs You Need to Listen Right Now
Here's a list of best and romantic Hindi songs sung by Neha Kakakr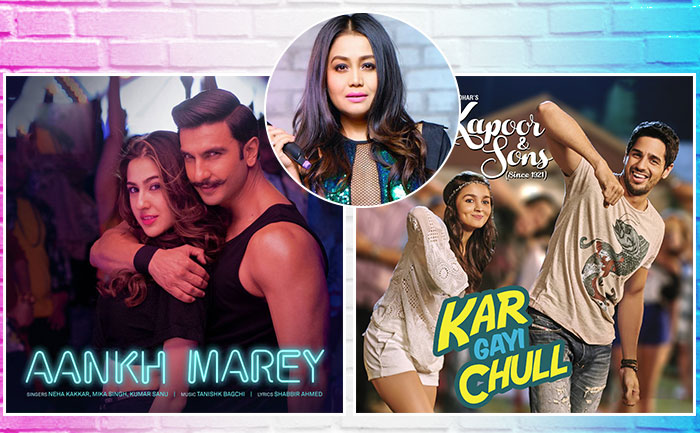 Neha Kakkar is one of the most popular Indian singers and there is no denying that. It is Neha Kakkar, who makes all songs beautiful through her soulful voice. After appearing on the sets of Indian Idol as a contestant, Neha Kakkar has sung plenty of Hindi and Punjabi songs. The Dilbar songstress has recently debuted in Marathi languages as well. Arijit Singh's Heartbreaking Songs
Who does not love listening to Neha Kakkar's songs? The gorgeous singer has not once but on many occasions proved how talented she is. In her singing career, Neha Kakkar has lent her voice to various romantic songs and peppy dance numbers. Neha's songs sound irresistible courtesy to her soulful and husky voice. In this article, we will talk about Neha Kakkar's top 10 songs. Neha Kakkar's Net Worth Revealed
Here are some of the best Hindi songs sung by Neha Kakkar
1) Tera Ghata
This popular song Tera Ghata was originally composed and sung by popular singer Gajendra Verma. It is a song which you would love to listen to again and again. The lyrics of Tera Ghata delivers a beautiful message. The song was dropped on YouTube in May 2018 and it has garnered over 33 million views.
2) Kar Gayi Chul
This is a perfect party song and that is the reason why we people love to play this during every party and at the wedding. Besides Neha Kakkar, Fazilpuria and Badshah also contributed to this song. The song was released in 2016 and it has been watched by over 300 million people on YouTube.
3) Badri ki Dulhaniya
Who does not love this Neha Kakkar's song? It is one of Neha Kakkar's Hindi songs which you would surely love to listen to it on repeat mode. This romantic track is from Varun Dhawan and Alia Bhatt's hit movie Badria Nath Ki Dulhaniya. The song was dropped on YouTube in 2017 and it has been watched by over 600 million.
4) Cheez Badi
In Cheez Badi song, we get to see Neha Kakkar's versatility. Yes, she has proved her voice variation and her mettle as well in this song. This song required to a sultry quality and Neha killed it beautifully. Cheez Badi is of Neha Kakkar's songs which have been watched over 500 million people on YouTube.
5) Sunny Sunny
Sunny Sunny is undoubtedly the best song of Hindi movie Yaarian released in 2014. It is Neha, who brought this song to the limelight. This groovy party number became a quite famous party track and was played at every party and wedding event. The song was uploaded on YouTube in 2014 and it has been watched by more than 100 million people.
6) Mile Ho Tum
Mile Ho Tum is all time famous song sung by Indian Idol 11 Judge. The versatile singer showed the world how beautiful voice she has. She has lent immense passion and intensity to this Hindi track. This love song is quite captivating and Neha does deserve to be appreciated for her dusky voice. It was launched in 2016 and has managed to be watched by over 800 million people.
7) Aankh Marey
Aankh Marey is a remix version but Neha did apply her magic and made it chartbuster. The popular Hindi song is from Sara Ali Khan and Ranveer Singh's movie Simmba. Aankh Marey is surely a treat to your ears as Neha has stolen millions of hearts with her incredible singing.
These are some of the best Hindi songs sung by Neha Kakkar. We will update this article and add some other Neha Kakkar's romantic songs soon.
Stay Tuned To The Live Mirror For Such Interesting News and Features.