Neha Kakkar-Aditya Narayan Wedding: Neha Kakkar Wants Kartik Aaryan To Represent Her
Kartik Aaryan recently featured on the latest episode of Indian Idol 11. He also revealed whose side he would represent during Neha and Aditya's wedding.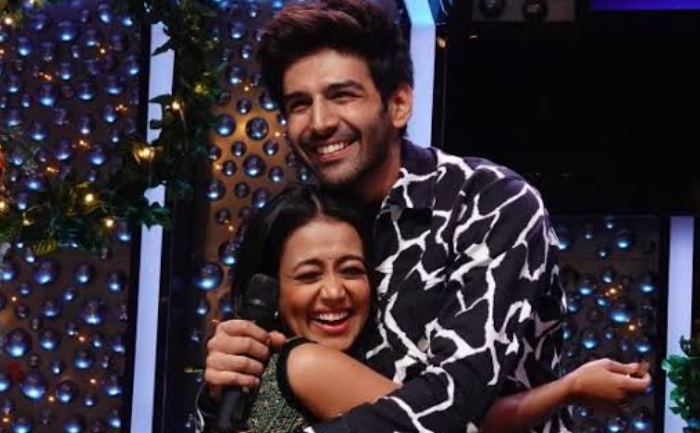 'Indian Idol 11' has generated a lot of buzz by developing the forthcoming 'wedding' of host Aditya Narayan and judge/singer Neha Kakkar. The pair are apparently going to get married on the February 14, 2020 episode of the show. Neha Kakkar's Net Worth Revealed
The newest episode of 'Indian Idol 11' also highlighted actors Kartik Aaryan and Sara Ali Khan, as they appeared on the sets to promote their upcoming film 'Love Aaj Kal.'
Through the episode, Kartik congratulated Neha Kakkar and Aditya Narayan for their future wedding. He then declared that he would be welcomed by both sides as he was good companions with both the bride and the groom. Neha Kakkar Gets Shagun From Aditya Narayan
However, Neha Kakkar requested that Kartik Aaryan that he had to represent her side of the family as he was good friends with her sibling, Tony Kakkar. She also added that it was his responsibility to be in the bride's family, as they both had been buddies for a long time. Later, Kartik settled the debate by saying that he would be from both sides.
For the unversed, Neha and Aditya's wedding announcement was made by none other than Aditya's father and veteran singer Udit Narayan, who visited the set earlier this month. The announcement left Neha into shock while Aditya was ecstatic and even performed a happy dance on the stage.
Talking about Aditya and Neha, their pair is adored by everyone on the show, with many hailing the episode for the lovey-dovey moments that showcased their astonishing chemistry.
What do you think, will Kartik Aryan be on the side of bride Neha or groom Aditya? Do let us know your thoughts in the comments section down below.