Consume These Top 11 Detox Drinks To Lose Weight In A Healthy Manner
These Detox Drinks Are the Secret to Fast and Easy Weight Loss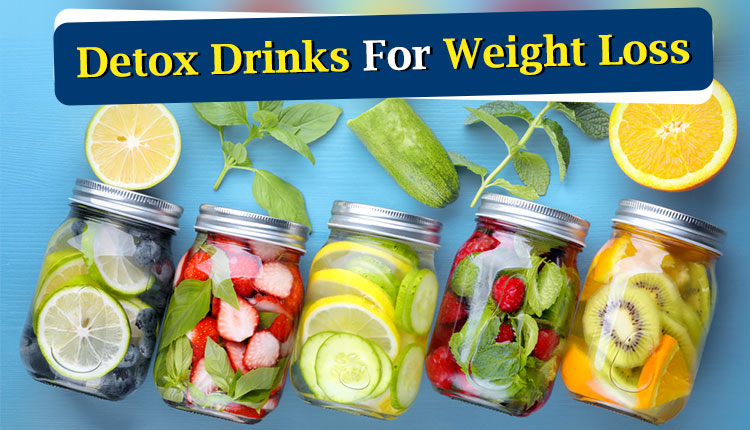 The trend this summer is to lose all those extra pounds in a healthier manner. But on our journey towards losing weight, we tend to lose perspective and resort to various fad diets and exercise regimes. There is no denying that exercise does help you but along with it, you need to consume detox drinks. This is primarily because detox drinks facilitate proper digestion in the body, also help flush out toxins from the body and also give a considerable boost to the body's metabolism.
To lose weight in a healthy way, we should aim for losing about 1 kilogram of weight a week; any more and you'll be losing not just your fat but your muscle as well.
What Is Detox Water?  
Detox water is any infused water recipe that helps flush your system of toxins and improves your health. Some detox water recipes have beneficial ingredients which help your body in some ways (like boost metabolism), but the main beneficial ingredient is water.
What Does Detox water do?
Detox water pumps your body full of vitamins and nutrients that will make you healthier, more beautiful and increase your energy too along with weight loss.
So unleash your inner diva and create a slimmer, trimmer silhouette. Just add these detox drinks for weight loss and glowing skin to your menu.
Here are 11 such Detox water recipes to make you slimmer and filled with energy:
1. Green Tea And Lemon: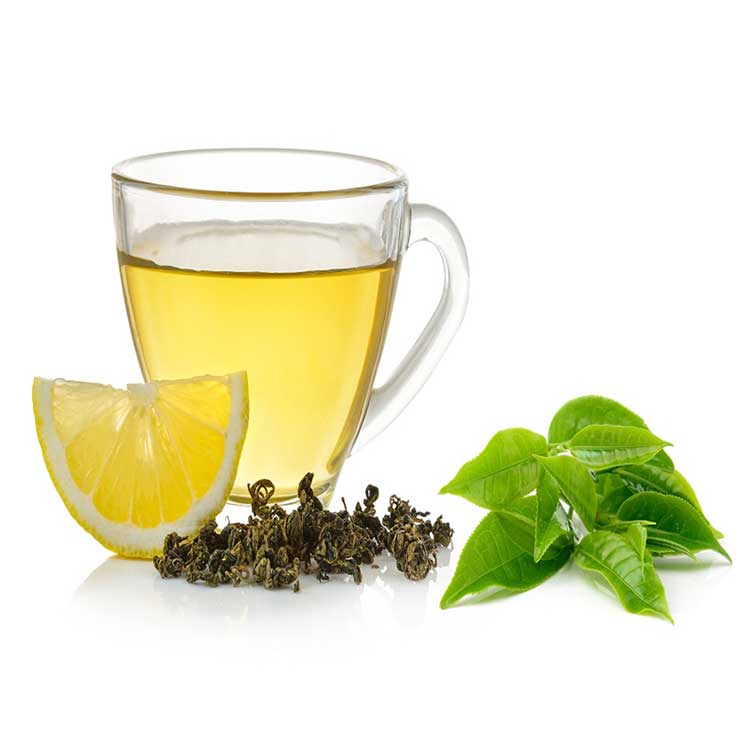 Take a cup of hot water, add a green tea bag to it with 1/4 of lemon juice. Stir them well and sip it. Green tea boosts your immunity whereas Lemon will cut the fat by releasing bile from the liver.
2. Avocado, Cucumber, And Flaxseeds: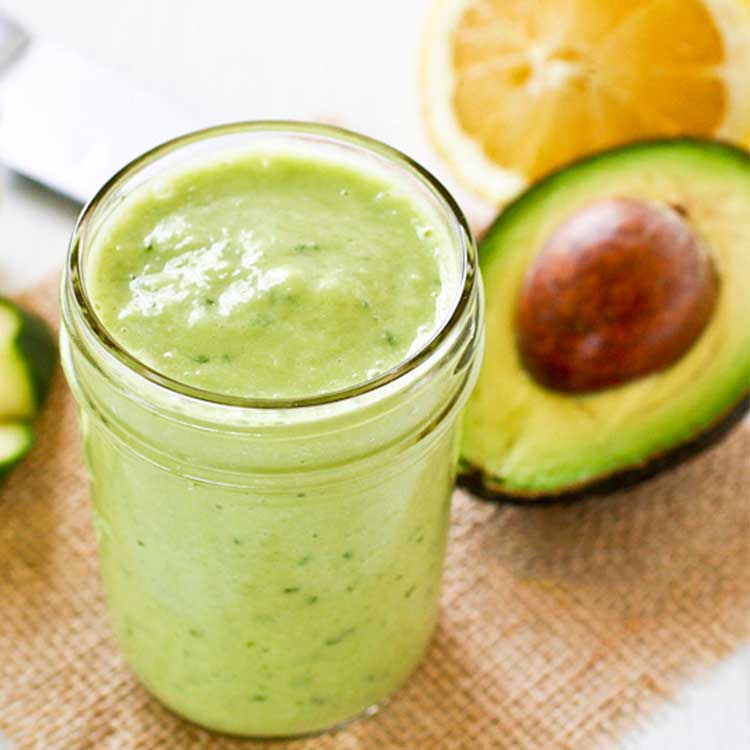 Take 1/2 avocado, 1 cucumber, A few flaxseeds and a pinch of salt. Take the avocado, cucumber, flaxseeds add salt and blend it into a smoothie. Serve cold. Avocado is a rich source of vitamins, fibers, and minerals, cucumber flushes out toxins. Flaxseeds help lose weight.
3. Slimming Detox Water: stylecraze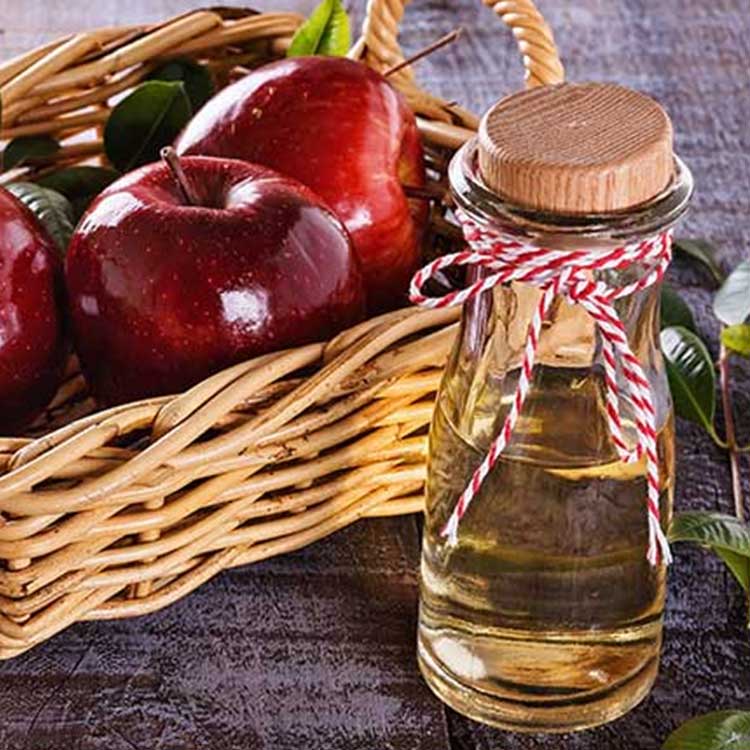 1 cucumber, 1/2 lime, a handful of green grapes, Mint leaves, and pepper. Toss the cucumber, grapes and mint leaves in a blender add lemon juice, pepper and blend it well. Serve cold. Grapes are good for hydrating your body and also slow down the aging process. Pepper improves digestion, cucumber rehydrates cells, life is good for regulating digestion.
4. Honey, Lemon, And Ginger: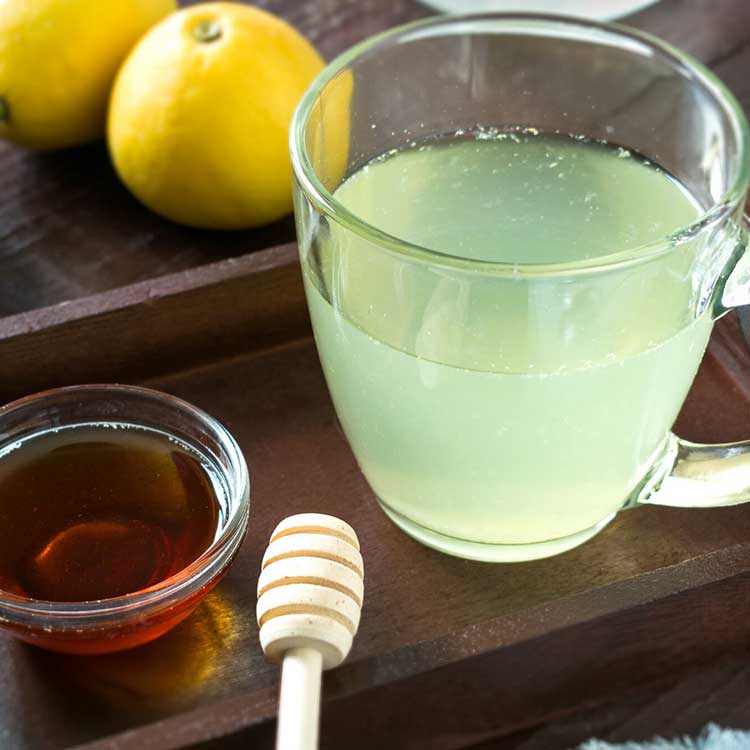 Take 1/2 lemon, 1 tablespoon honey, 1/2 inch ginger root and 1 glass warm water. Add the crushed ginger, lemon juice, and honey to the glass of warm water. Drink it warm. Honey is a good source of vitamins and minerals. Ginger is a good source of antioxidants.
5. Apple Cider Vinegar And Papaya Smoothie: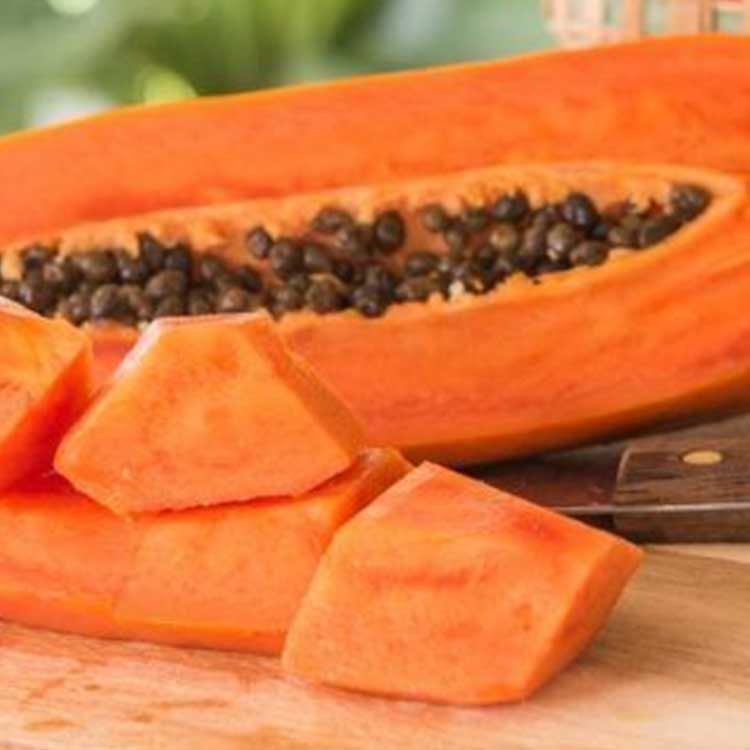 Take 3 tablespoons of apple cider vinegar, 3 crushed black peppercorns, and some papaya. Cut the papaya into cubes and toss them into the blender. Add the apple cider and crushed peppercorns some mint and blend well. Serve cold.
Apple cider vinegar boosts your immunity and also aids weight loss. Papaya is a rich source of vitamins, minerals, and most importantly, papain helps to combat constipation. Pepper aids digestion. The smoothie not only aids weight loss but also cures skin problem.
6. Apple Cinnamon Detox Water: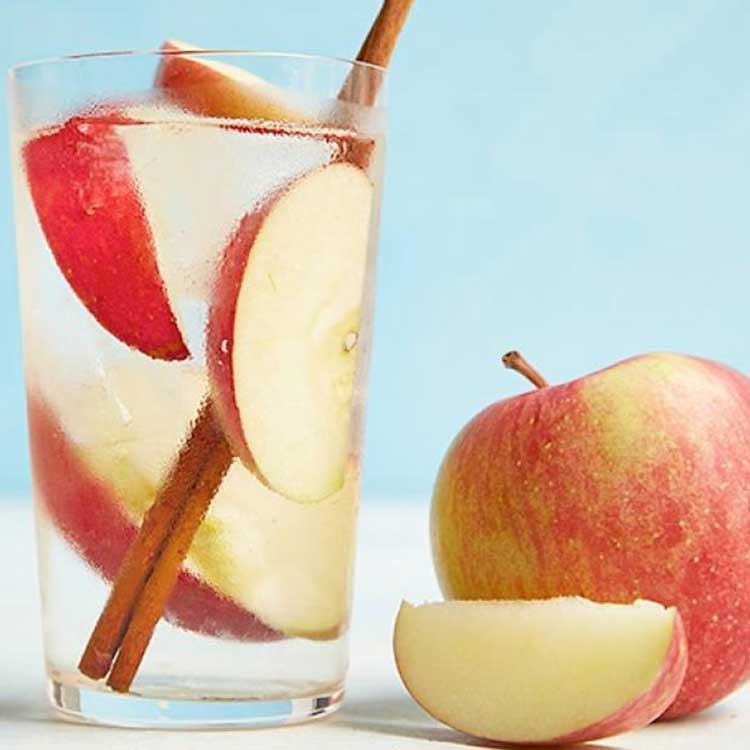 Take an apple slice it thinly, 1 cinnamon stick. Take a jar to throw the sliced apples and cinnamon in it. Add ice till half full and cover the rest with water till the jar is full. Store it in the fridge for an hour and you can have this infused water throughout the day. This will not only help you lose weight but also energize you.
7. Cinnamon Detox Drink: 
Indiatimes.comTake a tablespoon of Cinnamon powder. add it to a Jar of warm water let it infuse and consume a cup or two during bedtime. It will help boost metabolism and helps loose tummy fat.
8. Orange-Carrot Ginger Detox Drink: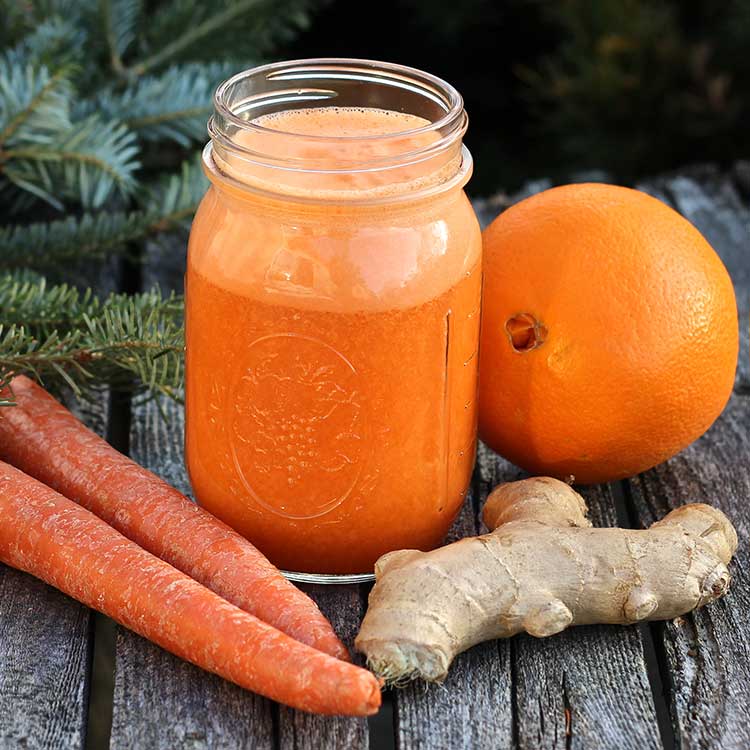 Take an orange a sweet lime and half an inch of ginger. Remove the juice of an orange, sweet lime. add the juice of one carrot to it. Add some ginger paste and cinnamon powder. Consume cold. Oranges are loaded with antioxidants carrots are packed with beta-carotene and fibers. Ginger is good for digestion. This detox water is best for weight loss.
9. Fenugreek and Lime Detox Drink: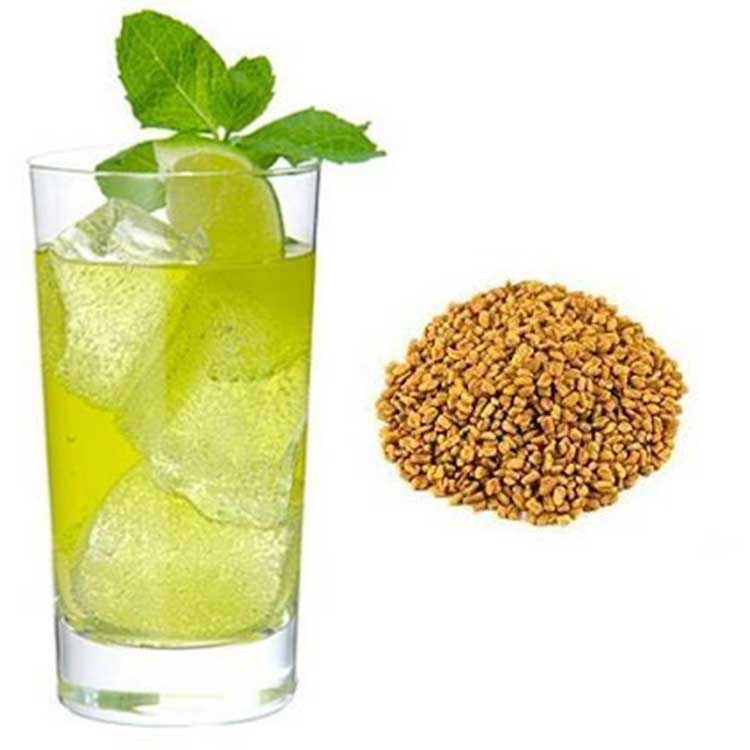 Soak some fenugreek seeds (methi dana) in a glass of water overnight. Next day, strain the seeds out and add the juice of half a lime to the water. Fenugreek seeds are good for weight loss.
10. Detox green smoothie with chia seeds: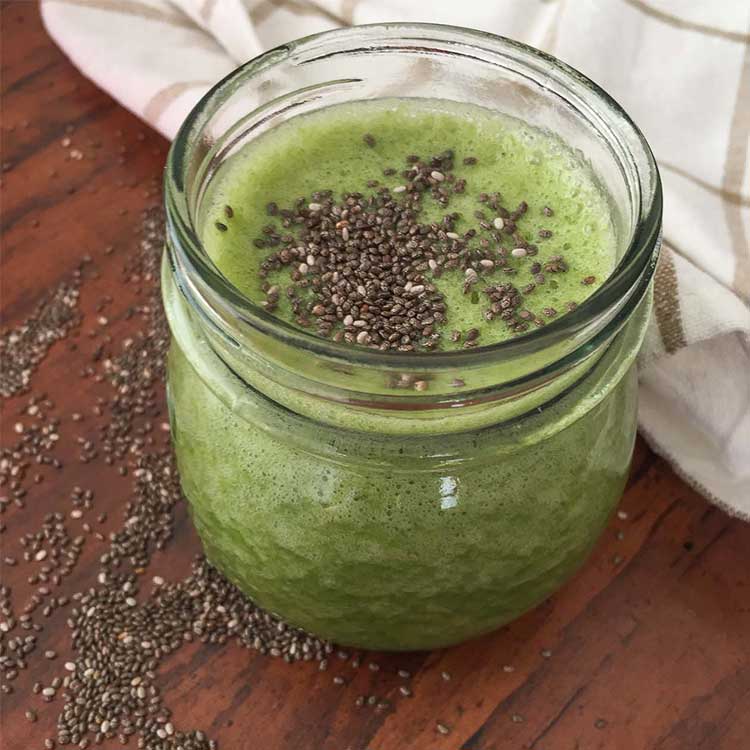 1 cup of spinach, 1 cup of unsweetened almond milk, 1 cup of frozen pineapple chunks, 1 banana, 1 tablespoon of chia seeds. Add all ingredients to a blender and blend until smooth. If the mixture is too thick, add more almond milk.
11. Burn Fat Detox Water: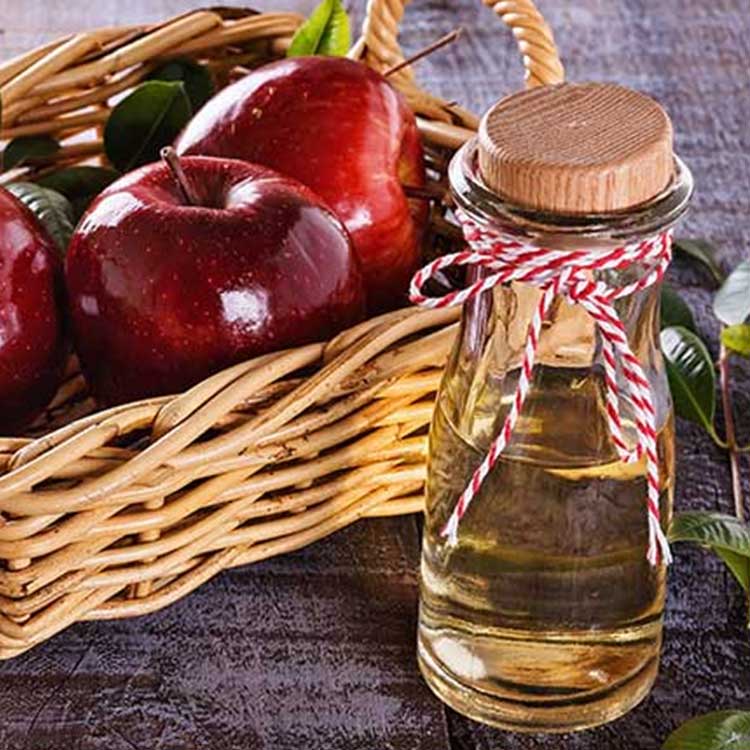 Take a green apple, Apple cider vinegar, honey. Slice the green apple toss it in a jar. Add two tablespoons of apple cider vinegar, one tablespoon of ground cinnamon, one tablespoon of honey, and a liter of water.
Keep it in the fridge overnight. Apple cider vinegar boosts your immunity and also aids weight loss. Honey is rich in vitamins and minerals such as calcium, copper, potassium, magnesium, manganese, and zinc promotes digestion.
Cinnamon has antioxidant, anti-clotting properties and controls the blood sugar levels.
Try out these recipes not only for losing weight but also for a healthy life and glowing skin.
Also Read: 15 Life Changing Beauty Hacks All Young Girls Should Know