Total Lockdown in Tamil Nadu From May 10-24 Amid COVID Surge
Tamil Nadu announces complete lockdown from May 10 to 24, what will open and what won't in the state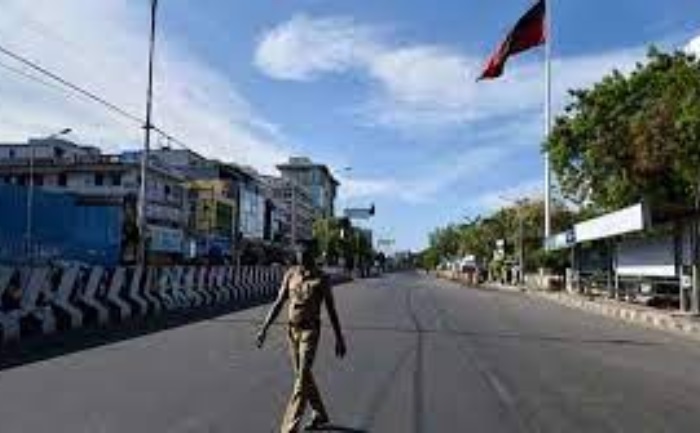 To curb the rising cases of Coronavirus, the Tamil Nadu government is all set to impose a two-week lockdown in the state. The order was issued a day after the state recorded its biggest day spike of over 26,000 new Covid infections. The lockdown comes just days after MK Stalin took oath as the Chief Minister of Tamil Nadu.
Tamil Nadu is the third southern state after Kerala and Karnataka to announce lockdown to fight the deadly sweep of the second wave of infections.
CM M K Stalin said in an official release, "In view of total lockdown, the government allowed all shops and institutions to function for two days, May 8 and 9, between 6 am and 9 pm for the public and institutions to make prior arrangements."
Here is all you need to know about what is allowed and what is not:
The Tamil Nadu State Marketing Corporation Limited TASMAC shops will remain closed.
Restrictions on big format shops (3000 sq feet), malls, the commercial complex will continue.
All grocery shops will continue to work until 12 noon
Tea shops will remain open till 12 pm.
International travel has been banned.
People traveling within the country by flights/train should register themselves (e-registration).
Beauty parlours, salons will be closed.
All auditoriums theatres and bars will remain closed. Entertainment/amusement parks/meeting halls will be closed.
Non-essential services in state departments to remain closed
Tasmac liquor outlets will not be allowed during complete lockdown days.
All social/political/sports/entertainment/education/cultural and other events will be disallowed in closed and open spaces.
Inter and intra-district public and private transport, rental taxis, autos will be disallowed.
People carrying documents to prove their travel for marriage, deaths/job interviews, and hospitals will be allowed.
Distribution of groceries, meat, and fish via e-commerce will be allowed till noon.
Takeaway service is alone allowed in restaurants/hotels/mess.
No dine-in facility allowed in restaurants.
A maximum of 20 persons can take part in the funeral/last rites.
All private offices, institutions, IT, ITES will be disallowed to function.
Schools, colleges, universities, government and private training institutes, summer camps will not be permitted.
Public worship will be prohibited in all places of worship.
The 26,465 new cases on Friday have pushed the caseload in the southern state to 13,23,965.
Also Read: Dr. Anthony Fauci Advises India: Month Long Lockdown, Massive Vaccination Drive