Travis Scott And Fortnite Come Together For In-Game Concert 'Astronomical'
There will be a new set of Astronomical in-game challenges beginning April 21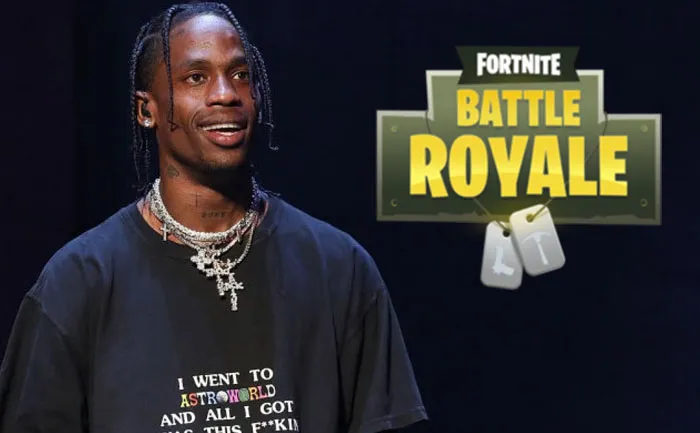 Travis Scott fans would be glad to hear that the rapper is teaming up with Fortnite for an in-game concert 'Astronomical'. The event will begin on April 23 and conclude on April 25. It is being described as "an other-worldly experience."
Travis Scott will not only headline the Fortnite series but will also debut a new track titled 'Astronomical'. In addition, Fornite will also debut Travis Scott outfits, emotes and more. There will be a new set of Astronomical in-game challenges beginning April 21. Epic has already revealed some of the cosmetics we'll be able to earn through challenges before the event
Take a look at the schedule of the virtual concert tour taking place over multiple days:
Thursday, April 23rd at 4pm PT (The Americas)
Friday, April 24th at 7am PT (EU and ME)
Saturday, April 25th at 9pm PT (Asia and Oceania)
Saturday, April 25th at 8am PT (EU and ME)
Sunday, April 25th at 3pm PT (The Americas)
Travis Scott is not the first celebrity to hola a major in-game concert in Fortnite. Marshmello also did the same last February in what was the biggest Fortnite event ever with 10.7 million viewers. Travis Scott was scheduled to headline Coachella this April but the event has been delayed indefinitely due to the coronavirus pandemic.
Travis Scott is currently spending some quality time with his daughter Stormi amidst the coronavirus lockdown. The two were spotted having an adorable father-daughter date by the pool as well as shooting hoops. Stormi is the daughter of Travis Scott and his ex-girlfriend, Kylie Jenner.