Tribute to terrorist: AMU suspends 3 students for unlawful gathering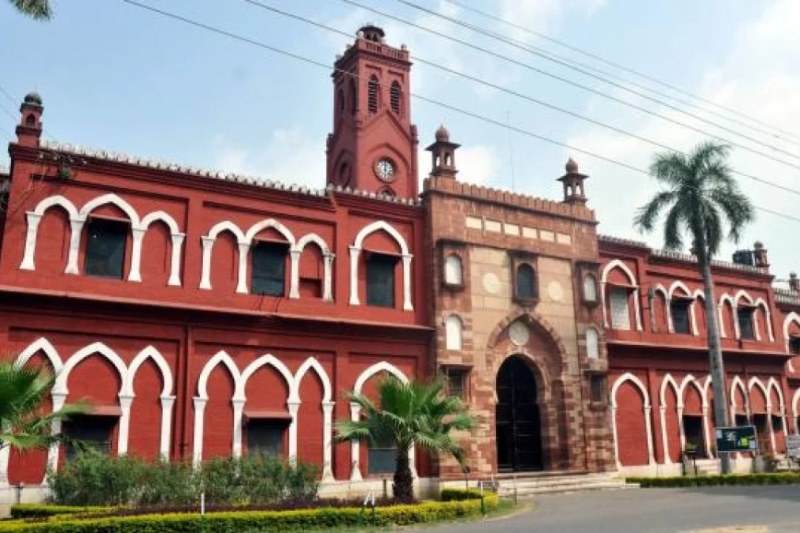 Aligarh Muslim University (AMU) has suspended three of its students for allegedly trying to hold a prayer meeting for Manan Bashir Wani, the Hizbul Mujahideen terrorist, on Friday. Wani lost his life following a gun battle in north Kashmir with the Indian security forces, according to officials.
According to news agency ANI, the Education Ministry also asked for a report on the matter from the university. The incident took place on Thursday when few Kashmiri students gathered near the Kennedy Hall to offer funeral prayers to Wani. On receiving the information, the university officials along with students rushed to the spot to prevent them from doing so, Professor Shafey Kidwai, who is designated as the spokesperson, said on Friday.
According to professor Kidwai, the war of words between the students' union leaders and Kashmiri students heated up the atmosphere, but the Kashmiri students were removed from the campus. Eventually the students were suspended for unlawful gathering in the campus.
Kidwai further said that they have made it clear to the students that there will zero tolerance to such acts which even remotely relates to anti-national activities.
The Aligarh Muslim University Students Union (AMUSU) president Faizul Hasan, who spoke to news agency PTI, said that he always supported freedom of speech, but anything related to treason or terror will not be tolerated and unacceptable to the AMUSU.
Reacting to the incident, BJP's Aligarh lawmaker Satish Gautam was of the opinion that the students who wanted to hold a prayer meeting for someone like Wani should be expelled from the college with immediate effect.
As far as Wani is concerned, he was pursuing PhD in Allied Geology got himself involved in terrorism in January and lost his life in Jammu and Kashmir's at Shatgund village in Handwara area in an encounter on Thursday.
ALSO READ: Aligarh Muslim University issues strange advisory to educate students