Tripura govt identifies over 60,000 fake ration cards during digitisation verification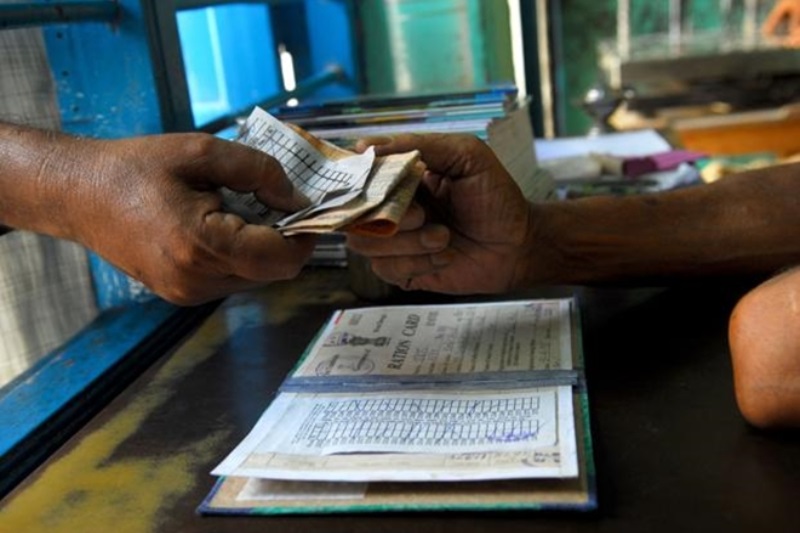 Over 60,000 fake ration cards and 2, 90,776 feigned PDS (pension) consumers have been identified by the Tripura government during the digitisation of the cards, state law minister Ratan Lal Nath said, reports PTI.
"We conducted a verification through a digitisation drive and found that 62,340 ration cards and 2, 90,776 PDS consumers are fake," Nath was quoted as saying by the news agency on Wednesday.
The Tripura government is focused on digitisation and e-government services as part of its move to end corruption and bring accountability in public services, he added.
Also Read: CPI-M, Congress seeks Election Commission: Defer Tripura polls
Moving away from the normal regulation of the ration cards, in Tripura a ration card is given to a family and not an individual and that single card includes names of all members of the family.
As per the PTI report, there were a total of 9, 62,046 ration cards registered during the tenure of the Left Wing government. But the current BJP-IPFT government, which was elected to power on March three and assumed office a week later has found just 8, 99,076 of them to be genuine and original, the minister further confirmed.
In the case of PDS a total of 39, 40,277 beneficiaries were registered during the Left Front regime. But on digitisation drive verification only 36, 59,501 of them were found to be actual.
Image Source: The Financial Express