Trump replaces Jim Mattis with Patrick Shanahan as Defence Secretary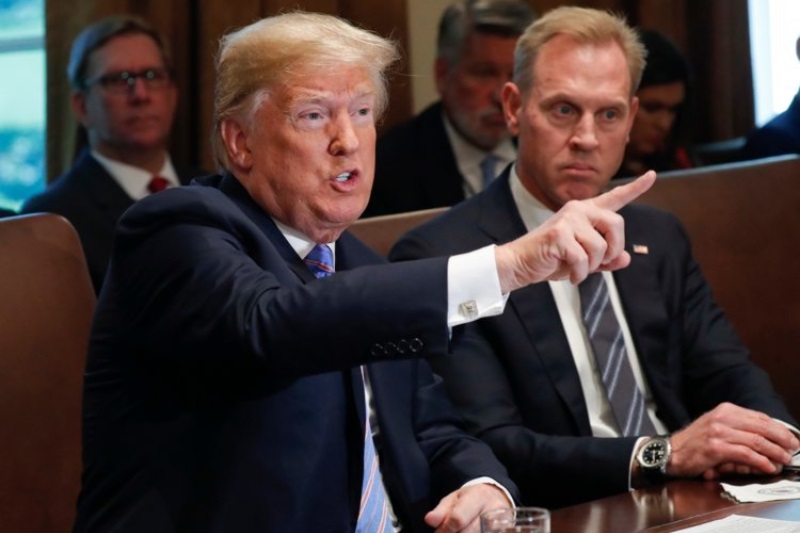 The United States President Donald Trump on Sunday announced he will replace Defence Secretary Jim Mattis with his deputy Patrick Shanahan as acting Pentagon chief on January 1.
In a tweet, President Trump announced the replacement of the Pentagon chief two months earlier than Mattis' planned departure. "Patrick has a long list of accomplishments while serving as Deputy, and previously Boeing and he will be great," he tweeted.
I am pleased to announce that our very talented Deputy Secretary of Defense, Patrick Shanahan, will assume the title of Acting Secretary of Defense starting January 1, 2019. Patrick has a long list of accomplishments while serving as Deputy, & previously Boeing. He will be great!

— Donald J. Trump (@realDonaldTrump) December 23, 2018
It is to be noted that Mattis announced his resignation on Thursday with a letter saying his views were not aligned with President Trump.
Quoting to the officials, The New York Times said that Mattis went to the White House on Thursday afternoon with his resignation letter already written, but nonetheless made a last attempt at persuading Trump to reverse his decision about Syria, which the president announced on Wednesday over the objections of his senior advisers.
In a resignation letter, Jim Mattis wrote, "My views on treating allies with respect and also being clear-eyed about both malign actors and strategic competitors are strongly held." "Because you have the right to have a Secretary of Defence whose views are better aligned with yours on these and other subjects, I believe it is right for me to step down from my position," he added.
Mattis was the 26th United States Secretary of Defence and a former United States Marine Corps general. He was born on September 8, 1950. He was nominated as Secretary of Defence by President-elect Trump and confirmed by the Senate on January 20, 2017.
Also Read: US Defence Secretary Jim Mattis resigns over Trump's Syria, Afghanistan move