US Defence Secretary Jim Mattis resigns over Trump's Syria, Afghanistan move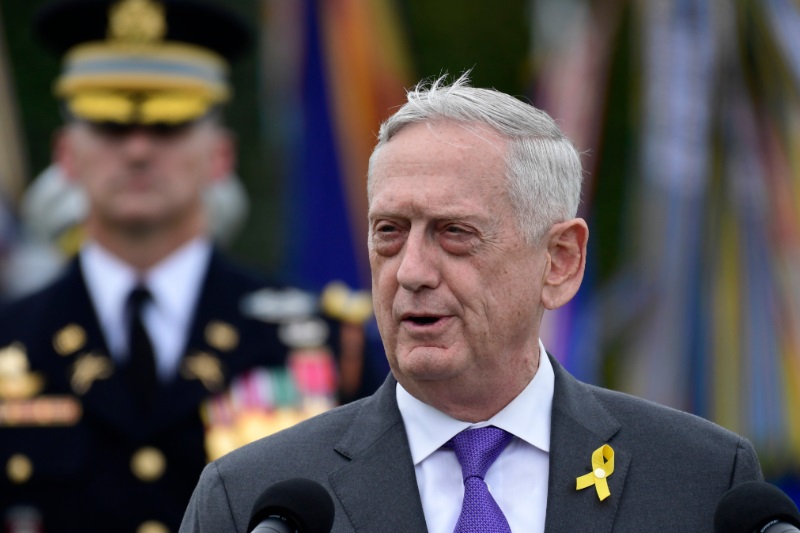 Defence Secretary Jim Mattis on Thursday resigned in protest of President Trump's decision to withdraw American forces from Syria and his rejection of international alliances.
It is to be noted that the experience and stability of Jim Mattis were widely seen as a balance to an unpredictable president.
According to a report published in The New York Times, Mattis had repeatedly told friends and aides over recent months that he viewed his responsibility to protect the United States' 1.3 million active-duty troops as worth the concessions necessary as defence secretary to a mercurial president.
"However, on Thursday, in an extraordinary rebuke of the president, he finally decided that Trump's decision to withdraw roughly 2,000 American troops from Syria was a step too far,"  The New York Times added.
Quoting to the officials, The New York Times said that Mattis went to the White House on Thursday afternoon with his resignation letter already written, but nonetheless made a last attempt at persuading Trump to reverse his decision about Syria, which the president announced on Wednesday over the objections of his senior advisers.
In a resignation letter, Jim Mattis wrote, "My views on treating allies with respect and also being clear-eyed about both malign actors and strategic competitors are strongly held." "Because you have the right to have a Secretary of Defence whose views are better aligned with yours on these and other subjects, I believe it is right for me to step down from my position," he added.
On the other hand, US President Trump said that Mattis will leave at the end of February and promised to name a replacement shortly. "Mattis was a great help to me in getting allies and other countries to pay their share of military obligations," he added.
Notably, Mattis was the 26th United States Secretary of Defence and a former United States Marine Corps general. He was born on September 8, 1950. He was nominated as Secretary of Defence by President-elect Trump and confirmed by the Senate on January 20, 2017.
Also Read: PM Modi meets US Secretary of Defense Jim Mattis in Singapore