Tujhse Hai Raabta Jan 03, 2020 written update: Malhar discovers that Madhuri is Sarkaar
In Tujhse Hai Raabta upcoming episode Malhar notices that Madhuri is Sarkar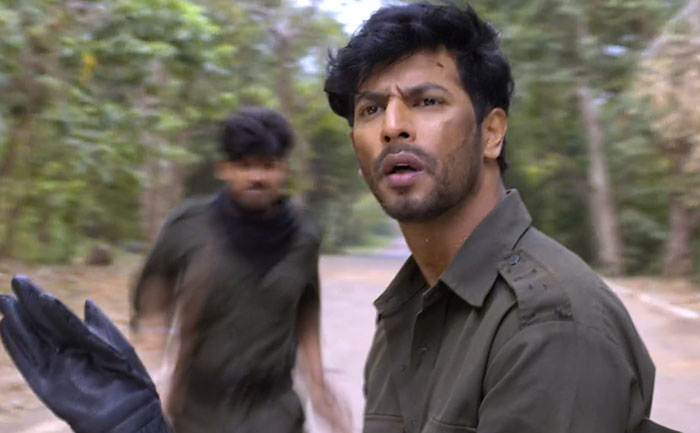 In Tujhse Hai Raabta Jan 02, 2020 written update: Madhuri requests Kalyani to leave the house after the bomb attack as she is not safe there. But, Kalyani refuses to leave Anupriya, Malhar as well as her family. However, Madhuri walks out of the house by herself.
It is then that Madhuri decides to save Malhar and prove that she genuinely loves Kalyani more than anything else. Moreover, Kalyani manages to convince the police in any manner that Malhar is really in trouble and that they need to save him at any cost.
Somewhere else, Malhar is driven to a new camp. Furthermore, he manages to break out and figures out that Ahir's boss, Sarkar is also over there. Nonetheless, Malhar tries his best to stop Sarkar and somehow gets hold of the fake hand while Sarkar drives away.
Meanwhile, Kalyani gets a laptop where a video of Ahir plays along. Also, he tells Kalyani that she needs to marry Rachit to save Malhar. Not only that, he also shows to her that he has captured Madhuri.
Talking about, Tujhse Hai Raabta Jan 03, 2020 upcoming episode, Malhar can be seen sitting at a table whereas Ahir taunts him. Malhar then goes to help her get up. As and when he holds her hand he realizes that she is the same person who he was chasing earlier.
Malhar is startled as Madhuri reveals that she is Sarkar and the real mastermind who was giving Ahir orders all this time. How will Malhar react to Madhuri's confession? Stay hooked to The Live Mirror to find out what happens next.
Also Read: Tujhse Hai Raabta Jan 02, 2020 Written Update: Ahir To Hang Malhar To Death?