Tujhse Hai Raabta Jan 20, 2020 written update of full episode: Sampada to take advantage of Malhar?
In Tujhse Hai Raabta upcoming episode Sampada to spike the glass of Milk of Malhar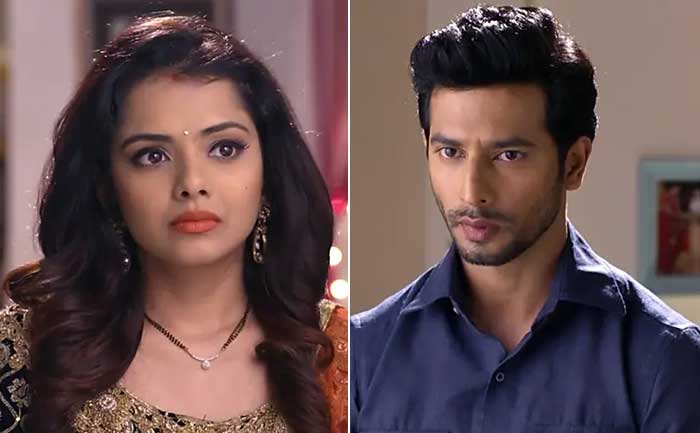 In Tujhse Hai Raabta Jan 17, 2020 written update: Malhar starts breaking everything in his room in half in aggression as he divorced Kalyani. In anger, he keeps the one half with him and gives other half to Kalyani. Also, Kalyani tries to leave the room but Malhar then tells her that he knows she is lying about not being in love with him.
In the meantime, Kalyani goes to her new room with Rachit. But Malhar shows up there with a hammer and as a result destroys the bed quite badly. Kalyani asks Malhar to take Moksh and be with Sampada instead of her after all.
Moreover, Kalyani sobs badly and tells Anupriya that she definitely cannot see Moksh and Malhar with Sampada. It is then that Sarthak overhears Kalyani's conversation and knows the truth. Thereafter, Sampada asks Malhar to forgive her and accept her as his wife.
Talking about Tujhse Hai Raabta Jan 20, 2020 upcoming episode, Sampada can be seen sitting in bed with a glass of milk waiting for Malhar. What's next is, she says that she has spiked the milk to make Malhar unconscious and thereby take advantage of him.
Furthermore, Malhar is walking towards the bedroom when he finds that Kalyani is following him secretly. Then Kalyani hides when she notices Malhar turn behind to look at her. But Malhar enters the room and takes the glass of milk that Sampada gives him.
Kalyani sees all this and stands outside the bedroom crying. Will Sampada succed in her hideous plans for Malhar? Stay hooked to The Live Mirror to find out what happens next.
Also Read: Tujhse Hai Raabta Jan 17, 2020 written update: Malhar divides everything in half as he divorced Kalyani