Tuticorin Row – Mighty win for Protestors in TN against Sterlite Unit!!!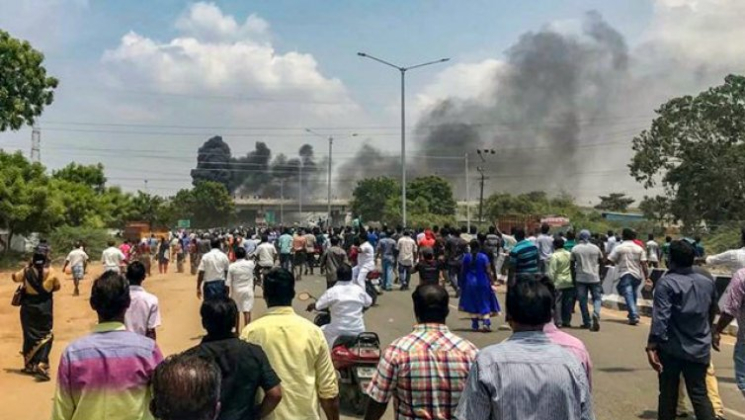 Tamil Nadu's Tuticorin is in a very sensitive stage where the protests have taken ugly turns. Protesters are filled with rage as the police started firing at the crowds. The protest is against the Sterlite Unit of Vedanta Limited to shut down the construction of a copper plant in the coastal town. According to reports around 10 people have died in the clash between the police and the protesters.
However, there's a big relief in the Tuticorin riots as Madras Court has finally stepped in. The Madurai bench of the Madras High Court has directed Sterlite Copper Unit owned by Vedanta Limited to stop the construction of its second plant in the region.
Before granting the plant environment clearance within four months, a public hearing is to be held as directed by Court to decide the further fate of the plant.
The protests were being carried out since past couple of days. Tamil Nadu Chief Minister Edappadi Palaniswami has announced compensation of Rs 10 lakh each for those killed during protests and Rs 3 lakh each for the injured and government jobs for the family members of the deceased. An inquiry commission will also be set up to investigate the incident, he said.
Image Source – abplive.in