Twitch star Pokimane solves the missing underwear mystery
Pokimane revealed the real culprit behind the incident in her recent broadcast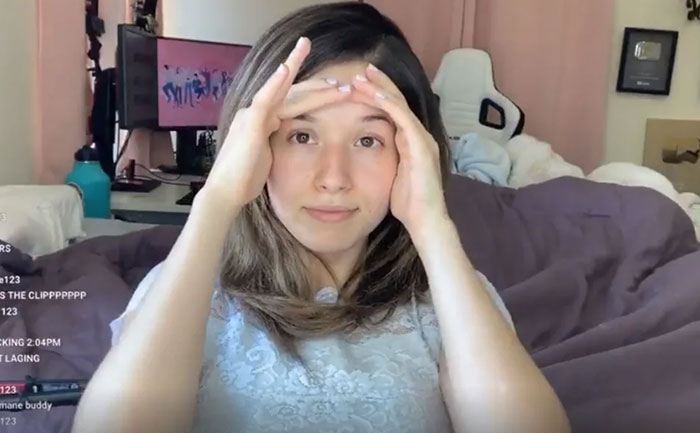 Pokimane, the popular Twitch star, recently tweeted that all her bras, underwear, and socks had gone missing when she moved into a new house. The bizarre story left fans of Pokimane wondering who the culprit was and the Twitch star finally has the answers.
all of my bras, undies, and socks were "lost" in the move <__< wtf

— pokimane (@pokimanelol) December 3, 2019
She also posted a picture of new socks and undergarments that she purchased after everything went missing.
thank you, amazon prime now ? pic.twitter.com/rSQJkCCh3R

— pokimane (@pokimanelol) December 3, 2019
However, she recently found out who was responsible for the incident in the first place. The Twitch star explained that a miscommunication between her mover and cleaners resulted in the mixup.
"One of the cleaners did take it from the home. My movers took all my undergarments, put them in a corner in the house. They were no longer in my room, and they did not bring to them to the truck," she said. "They put them in some random place in our old house. They left them there. Then the cleaners came to clean, found my bag of old stuff and took it."
The fun-loving Pokimane couldn't just let the opportunity to troll her followers go in vain though and the Twitch star first claimed the culprit was Greekgodx.
"Basically I put them in very specific bags, and I couldn't find them. But this morning, I found them at my door, with a note that said "signed Greekgodx. So weird. How did he? As soon as he got his US visa? That was so fast. Unbelievable man!" She soon ended up laughing and revealing the true story to her followers though.
The Twitch streamer has gotten all of her stuff back which is a relief to Pokimane who revealed it would have cost a lot to replace everything.
Pokimane is currently the most popular female Twitch star in 2019 with over 3.5 million followers.
ALSO READ: 10-Year-Old Fortnite Player Shocks Pokimane With Tales Of His Love Life