Twitter Shows J&K As Separate Country; Twitter India Head Booked By UP Police
Twitter India MD Manish Maheshwari booked by UP police over distorted map of India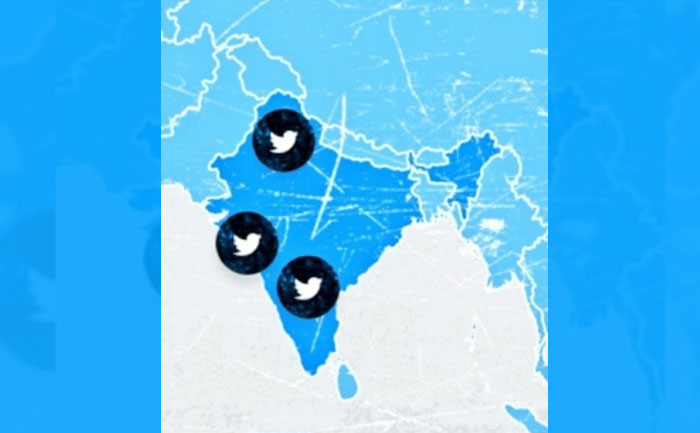 The US digital giant Twitter is once again hitting headlines. The social media giant has been at loggerheads with the Indian Government over new IT laws. It is once again involved in a controversy. Twitter had recently displayed a distorted map of India. The map showcased Jammu and Kashmir and Ladakh lying outside as separate countries. The map was discovered in the 'Tweep Life' section under 'Careers' on the platform's website. On facing backlash Twitter soon removed the map.
Now a complaint has been lodged against Twitter India's MD Manish Maheshwari. He has been booked under Section 505 (2) of IPC and Section 74 of IT (Amendment) Act 2008 for showing the wrong map of India on its website. This was on the complaint of a Bajrang Dal leader in Bulandshahr. The case was registered at the Khurja Nagar police station. The FIR also named News Partnerships Head Amrita Tripathi as accused.
The government is looking into the "distorted map" issue at the highest levels. It would soon issue a notice seeking an explanation from Twitter.
This is not the first time the microblogging site posted an erroneous map of India. In October 2020, Twitter had shown Leh as a part of the People's Republic of China (PRC). Twitter had apologized at the time. However, a month later, it showed Leh as part of Jammu and Kashmir instead of the Union Territory of Ladakh.
Recently the Indian government has revoked Twitter's intermediary status, thus making it directly accountable for the content posted on the social media platform.
Also Read: Twitter India MD Manish Maheshwar Expected To Appear Before Cops in Ghaziabad