Twitter trolls PM Naredra Modi for poor show in state assembly elections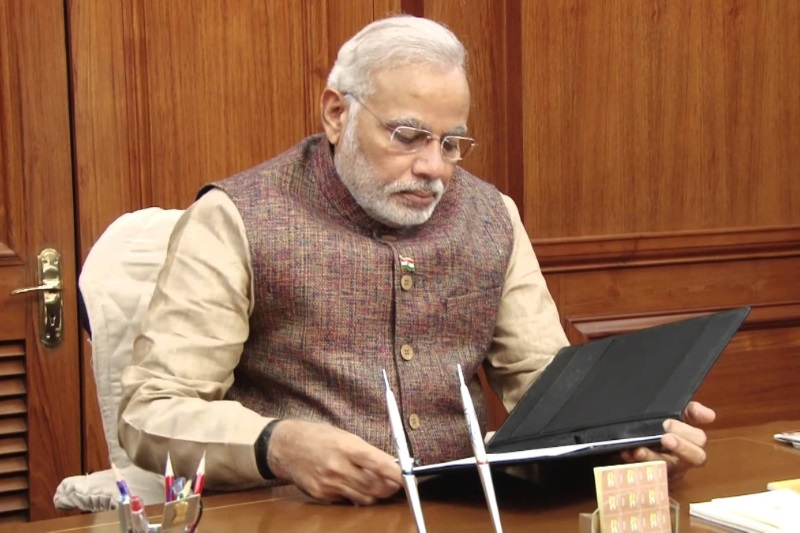 After a stupendous 2014 elections in which they swept across most parts of India that included states like Chhattisgarh, Rajasthan and Madhya Pradesh, the BJP on Tuesday lost out all three regions in the state assembly elections. The Congress returned victorious after close fights in the three states.
Prime Minister Narendra Modi even admitted the defeat and in a series of tweets said that "victory and defeats are an integral part of life." He also thanked the people for their support in the last five years and informed that his party will accept the defeat with humility.
We accept the people's mandate with humility.

I thank the people of Chhattisgarh, Madhya Pradesh and Rajasthan for giving us the opportunity to serve these states. The BJP Governments in these states worked tirelessly for the welfare of the people.

— Narendra Modi (@narendramodi) December 11, 2018
Twitter, however, couldn't stop from trolling the saffron party for its failure to remain in power in all of the three states and even trolled Modi for his allegedly false promises, Here are some of the tweets:
From tomorrow every problem like unemployment, poverty, illiteracy, crime, farmer woes will be solved in Rajasthan, Chhattisgarh, MP and Telangana.

— Karl Maarx (@Karl_Maarx) December 11, 2018
Dec 2017, @RahulGandhi became Congress President

Since then:
– Nearly defeated BJP in Gujarat
– Formed alliance Govt in Karnataka
– Won landslide victory in CH
– Won in Rajasthan
– Won in MP

No one has campaigned & raised people's issues as much as him.#CongressWinsBIG

— Srivatsa (@srivatsayb) December 11, 2018
Today I completed 38 years. Given the situation can there be a better birthday gift than today's results in five States ? The 3-0 equation (in Rajasthan, MP and Chhatisgadh) is a much needed interim relief for the nation before the 2019.
Let this battle be BJP vs We the people

— Jignesh Mevani (@jigneshmevani80) December 11, 2018
Thank God BJP was fighting the election in MP, Rajasthan, and Chattishgarh, not in Leela Hotel.

— Harsh Thakur ?? (@Papa_Moonlight) December 11, 2018
Congress has won Rajasthan, Madhya Pradesh and Chhattisgarh. Hinduism contitute 90% and more of population in all these states. The worst nightmare for PM Modi and trolls from his party is that Hindus are voting for Congress.

— Rohin Makkar (@Rohino) December 11, 2018
I shall go to sleep with the hope that #lynchings stop in beautiful #rajasthan…

— Saba Naqvi (@_sabanaqvi) December 11, 2018
One Twitter user even slammed few BJP leaders said, who said that the state assembly polls will not affect the 2019 Lok Sabha polls.
The same chaps who, 5 years ago, predicted that the BJP's victory in Rajasthan, MP & Chhattisgarh pointed to a possible victory in 2014, are now saying Vidhan Sabha poll results have no impact on Lok Sabha elections.

— Aunindyo Chakravarty (@AunindyoC) December 11, 2018
The results of the elections in Rajasthan,Madhya Pradesh, Chattisgarh,Mizoram and Telengana are a clear indication of the diminishing popularity of BJP and total aversion #AssemblyElections2018Results

— R Sarath Kumar (@realsarathkumar) December 11, 2018
Also read: We accept people's mandate with humility: PM Narendra Modi on election results