Kylie Jenner's ex-boyfriend reportedly dating Jenner's look-alike. See Pic
Reportedly rapper Tyga is currently dating Ana Beatriz Boaretto who looks like Kylie Jenner's doppelganger.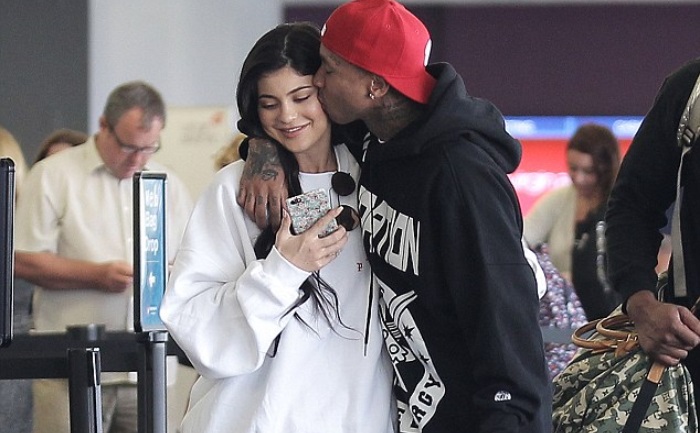 Rapper Tyga and makeup mogul Kylie Jenner has been on the news ever since Jenner broke up with the rapper Travis Scott. Tyga is reportedly dating Ana Beatriz Boaretto, a woman who looks pretty much exactly like Kylie Jenner. However, the relationship status of the duo is unclear.
Tyga met Ana in May and since then they have been hanging out together. Recently, the duo was seen together in the rapper's flashy red sports car.
Ana is a creative director and seems to be an influencer. As per the reports in The Daily Mail Tyga even brought Boaretto along with him on a yacht in St. Barts for his 30th birthday celebrations. Ana is"listed as a creative director on Yella Beezy's new music video for 'Restroom Occupied,' which features Chris Brown," as per TMZ.
Check out Ana Beatriz Boaretto's photos, in which the similarity between her and Kylie is legit beyond doubt:
On the other note, Kylie broke up with Travis Scott after 2-years and post her breakup there have been many reports of Kylie getting back to her ex-boyfriend Tyga as the paparazzi had spotted them in similar locations multiple times.
Later, Kylie Jenner shut down all the rumors as she took to her Twitter handle and wrote, "The internet makes everything 100 times more dramatic than what it really is. There was no "2am date with Tyga". You see me drop two of my friends off at a studio that he happened to be at."
ALSO READ: Kylie Jenner Sells $600 Million Stake In Beauty Business To Coty