Uddhav Thackeray launches fresh attack on polling body, calls it corrupt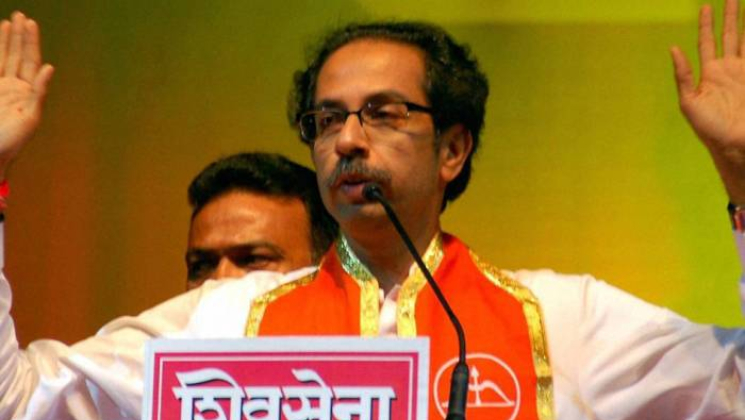 Shiv Sena President Uddhav Thackeray on Thursday launched a blistering attack on the Election Commission (EC) labelling it as a "corrupt body" responsible for the mess in the conduct of elections in the country.
He also said that the Sena will fight all future elections independently, without any alliance.
Addressing the media, Thackeray alleged that large-scale manipulations are being carried out in the Electronic Voting Machines (EVMs) with the knowledge of the EC officials.
"The elections and the vote-counting in Palghar was a total farce. After the elections, how did the voting percentage shoot up by nearly 100,000 votes overnight? We want proof of this… There was a fraud," Thackeray said.
He said the Sena has already sought a re-count after its candidate Shriniwas Vanga was defeated by a margin of around 29,000 votes.
"In the later rounds of counting, the Sena's vote count suddenly fell by several thousands… How is that possible? We have sought a recount, but we don't expect the EC to take note of it," Thackeray said.
He said the Sena defeat in Palghar is an outcome of Chief Minister Devendra Fadnavis' poll-eve statement on 'Saam, Daam, Dand and Bhed', which is "not acceptable to us".
"We fought Palghar for the first time… We did not have a proper party apparatus, especially in the far-flung tribal pockets. Yet we gave a tough fight to the BJP."
Targeting the EC, he said now all the political parties must move court against the poll panel and its functioning which has raised doubts in the minds of people.
He questioned whether the Chief Election Commissioner "has control over the election machinery" in the country, and pointed to how EVMs suddenly fail midway in the election process, why there are discrepancies in the counting and other issues.
"I think it is time to 'elect' even the EC officials, not merely appoint them, as they have become puppets in the hands of the ruling party now," he said, wondering if the there is a need to even appoint international observers to oversee the election process in India.
On the party's future course, he reiterated that the Sena will fight all elections in future independently without alliance with any political parties.
"The BJP doesn't need friends anymore… We shall go solo in future," Thackeray declared.
Contrary to intense political speculation, the Sena chief did not comment on the possibility of walking out of the National Democratic Alliance or the Maharashtra government.
Image Source/ India.com