10 Undiscovered Travel Destinations To Visit Across The World
These are some rare unexplored gems that few ever travel to
While the world is in lockdown for now and travel seems like a distant possibility, there is no time like the present to scout out dream travel destinations. There are a ton of tourist-friendly, popular travel spots one can visit around the world. However, there are some rare unexplored gems that few ever travel to. These places can not only offer some truly spectacular views but can also be quite an enriching cultural experience. Here are some of these undiscovered travel destinations that you need to look at.
Undiscovered Travel Destinations Across The World
1. Kyrgyzstan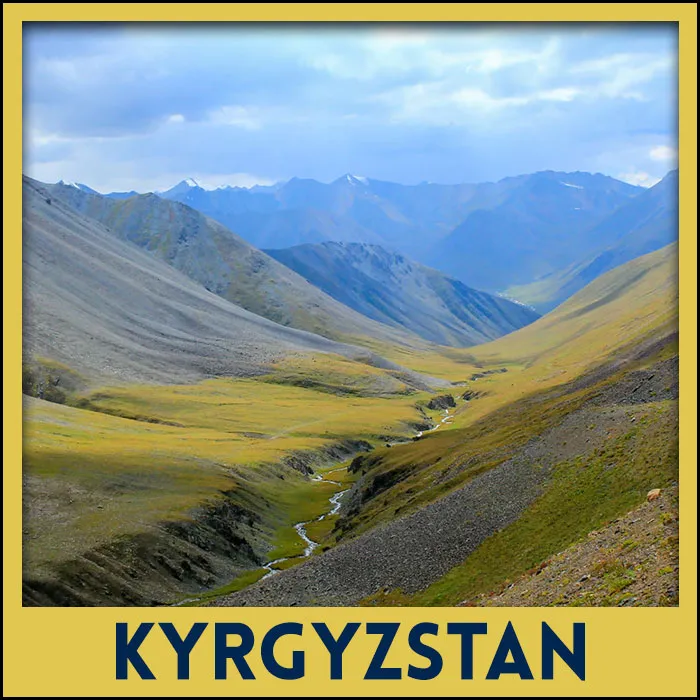 Kyrgyzstan is a landlocked country that has some beautiful mountain terrain. Destinations like Karakol, Osh, South Shore of Lake Issyk-Kul, and the Alay Region offer some stunning landscapes. However, that is not all this undiscovered travel destination has to offer.
It is also a dream destination or outdoors and adventure enthusiasts. Tourists can enjoy activities like trekking and horseback riding in the mountains with local guides. Jyrgalan, Alay Mountains, and Song-Kul Lake make for great trekking spots.
In addition, Kyrgyzstan also has a rich and varied culture. Due to the nomadic lifestyle of the locals, their culture has been passed from generation to generation verbally. They have a mix of various ethnicities and the culture is a mix of the Turkish and the Mongol. There is also a Russian influence in the culture of the country.
2. Iran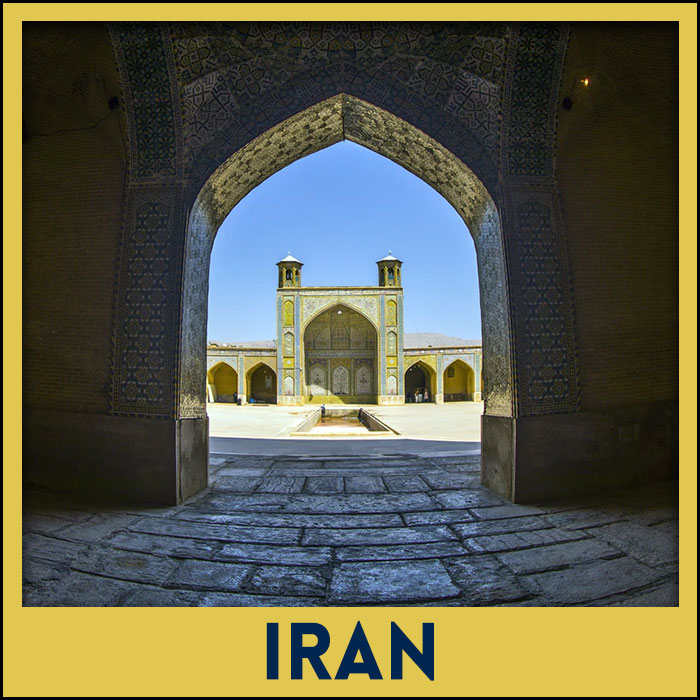 Iran may not be on the top of your dream destination list. However, this undiscovered travel destination certainly deserves your attention. It is a culturally rich country with many sites that will give you a glimpse into the country's glorious history. The 2500-year-old Persepolis, which was once the capital of ancient Persia, stands as a testament of time that will transport you back to its glory days. It is also a remarkable feat of architecture.
3. Republic of Georgia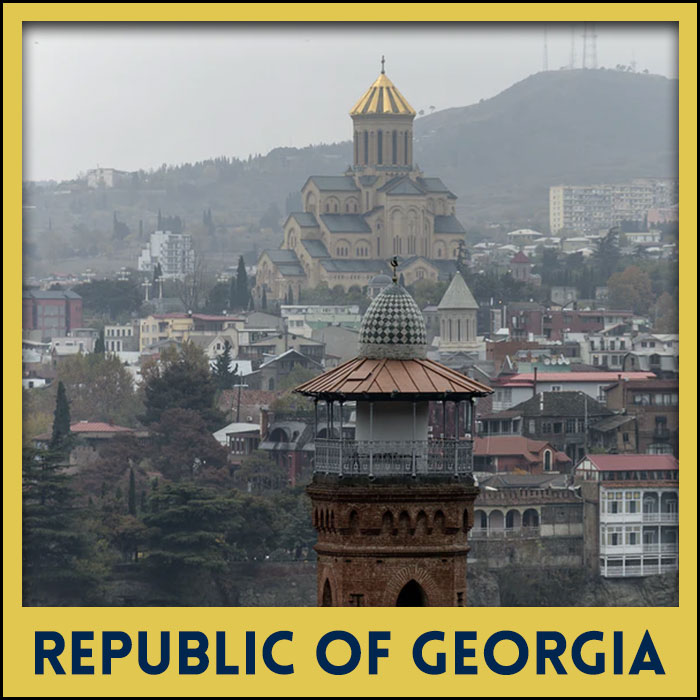 The Republic of Georgia is blessed with gorgeous mountain landscapes, hospitable natives, rich culture, and incredible food. It is definitely an undiscovered destination you want to explore as soon as possible. One of the most remarkable places in the Republic of  Georgia is Vardzia. This sprawling cave monastery dates back to the 12th century and is a testament to the place's rich cultural landscape. In addition, tourists will also love the wine-growing region of Kakheti. Moreover, capital Tbilisi is also known for its diverse architecture.
4. Bolivia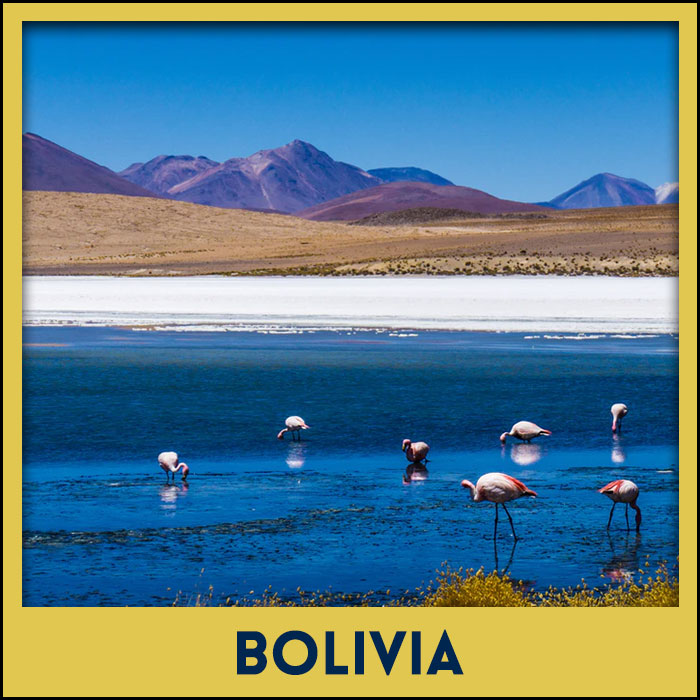 Bolivia is a treat for the eyes. It offers surreal landscapes with green lakes, salt flats, and rock formations. However, travel around the city can get a bit hectic as buses and rides often run late. You can also enjoy getting around the city of La Paz through the famous Teleferico lines. This not only offers some spectacular views, but it is also the fastest way to get around the city. Lake Titicaca is a must-visit and taking a hike around Isla del Sol, Tarija in the south is highly recommended for wine enthusiasts.
5. Ethiopia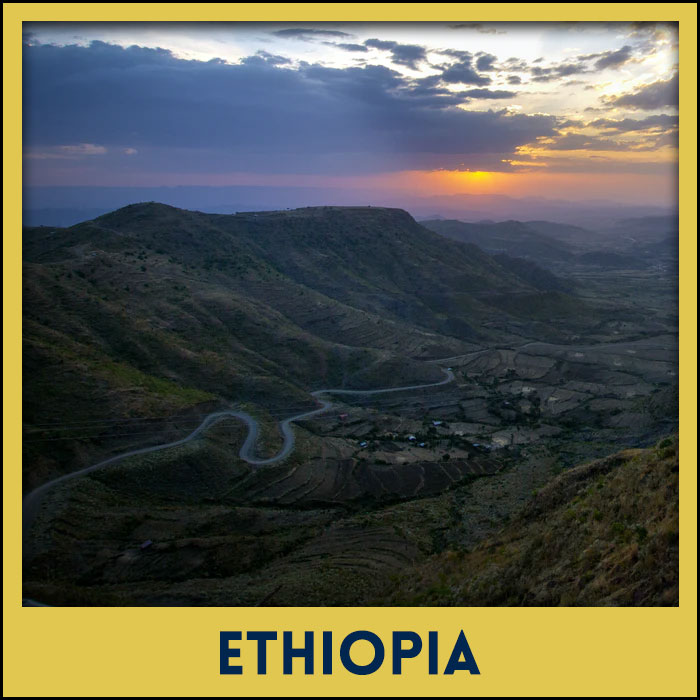 Ethiopia is deeply rooted in its history and culture. You will be left in awe after seeing the ancient rock-hewn cave churches that speak of a culture that dates back to the Aksumite civilization. Visit Aksum to see the ruins of an ancient city with obelisks, tombs, castles, and Our Lady Mary of Zion church.
For those that love the great outdoors, Ethiopia has a lot of great hiking options. Simien and the Gheralta Mountains offer some long and scenic treks that will fill any nature lover with joy.
Ethiopian cuisine alone can be a reason to travel to many food lovers. The local food is delicious and not to be missed on a trip to this undiscovered travel destination.
6. Bangladesh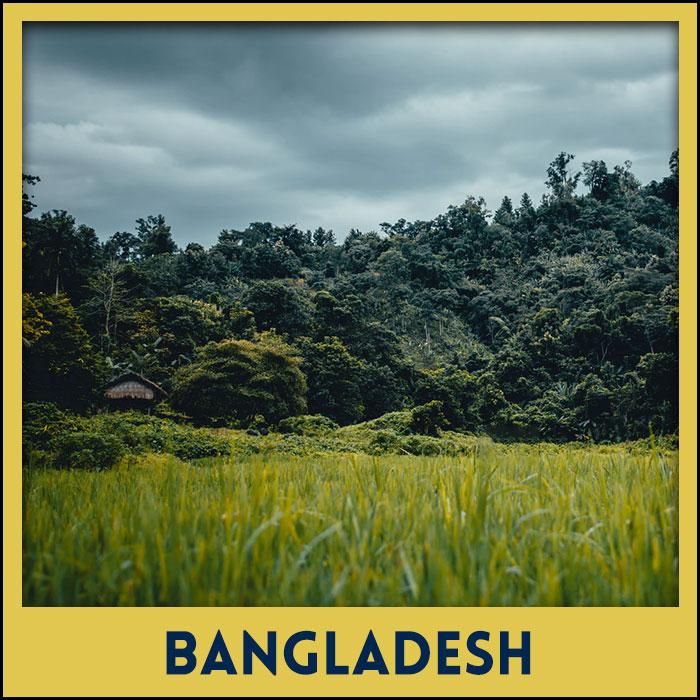 Bangladesh offers a lot of diverse sights and experiences to travelers. The hectic bustle of the city can take some getting used to. You might find yourself lost in a sea of humanity on the first visit. However, interacting with the locals and getting to know more about the place is an experience all in itself.
The countryside offers a reprieve from the bustling madness of the city. To enjoy a truly authentic Bangladesh experience try finding a homestay with the locals. It also offers pre-Moghul mosques as well as cycle treks through the tea estates. The adventurous can also go tiger spotting in the mangrove forests. Overall, Bangladesh promises to be an experience to remember.
7. Haiti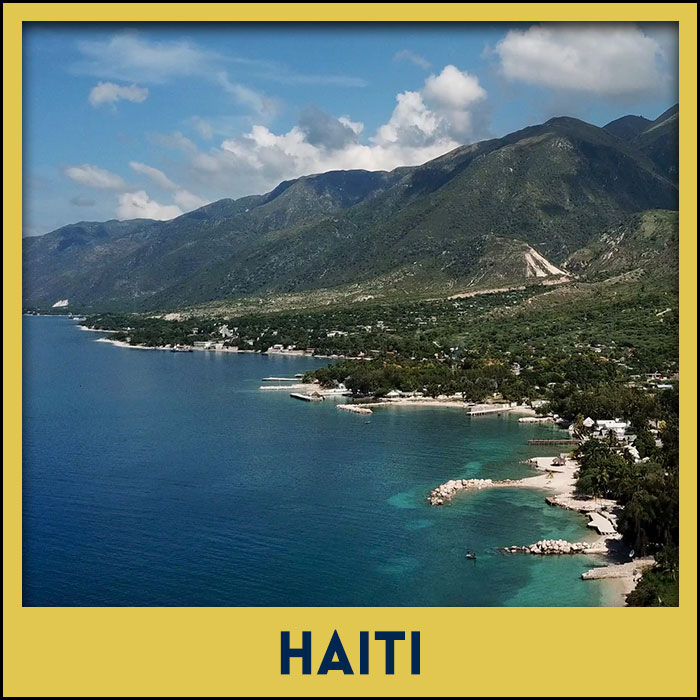 Haiti is famous for its beautiful white-sand beaches. However, there is more to Haiti. It also has a rich art and music scene. The mountains and coastlines of the beautiful undiscovered destination will leave a lasting impression on you. In addition, Haiti also offers beautiful waterfalls, hilltop fortresses, and cave networks.
8. Albania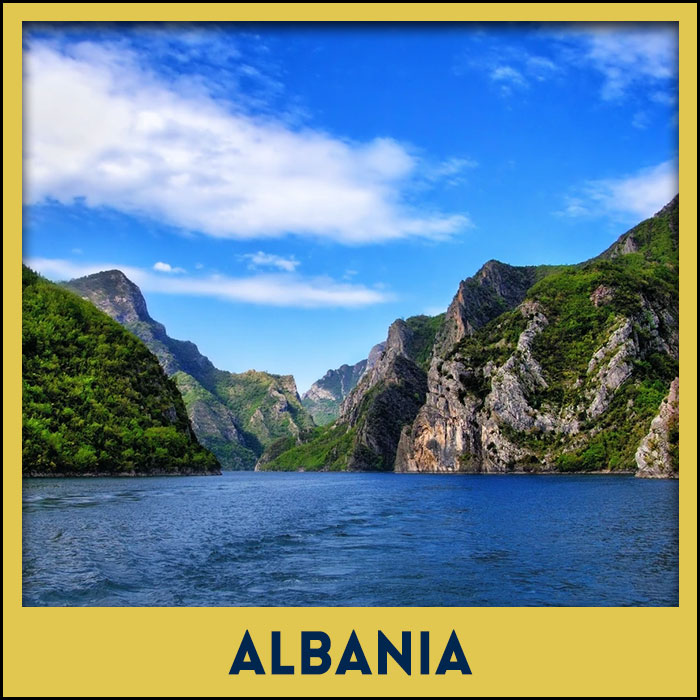 Albania is an undiscovered travel destination for quite a different reason than the other names on this list. For decades, this country was closed off to the outside world. Now, tourists can get to enjoy the incredible landscapes and beautiful beaches, it has to offer.
For outdoor enthusiasts, Albania has some challenging treks through the Albanian Alps. Mt Talijanka and the granite peaks of the Karanfil Mountains on the border with Montenegro offer gorgeous views. Beach lovers would loke the secluded beaches at Sarande, Vlora.
9. Colombia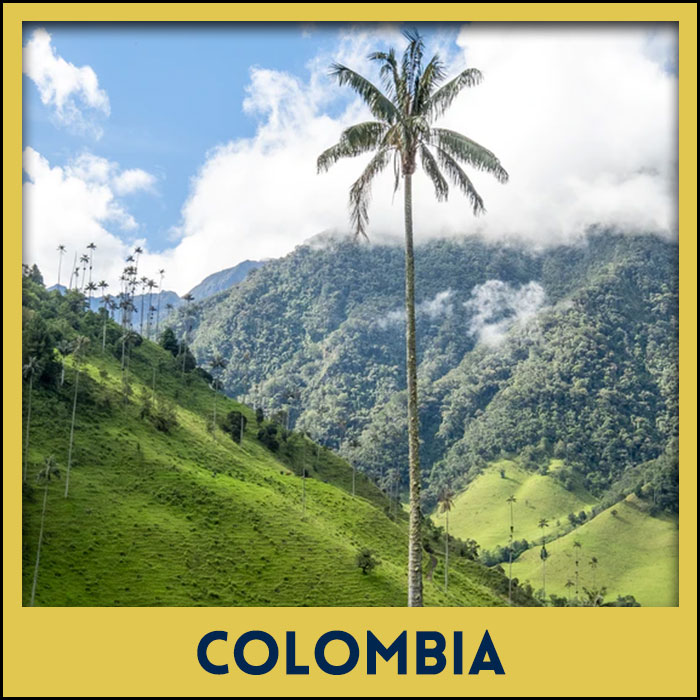 Colombia has come a long way since its ways of drugs, violence, and Pablo Escobar. Tourists can enjoy the beautiful landscapes and the charming colonial towns while interacting with the laidback and friendly natives. The lost city of Colombia offers a magnificent trek. Ciudad Perdida is believed to have been founded at the start of the ninth century and is now a Teyuna archaeological site.
10. Madagascar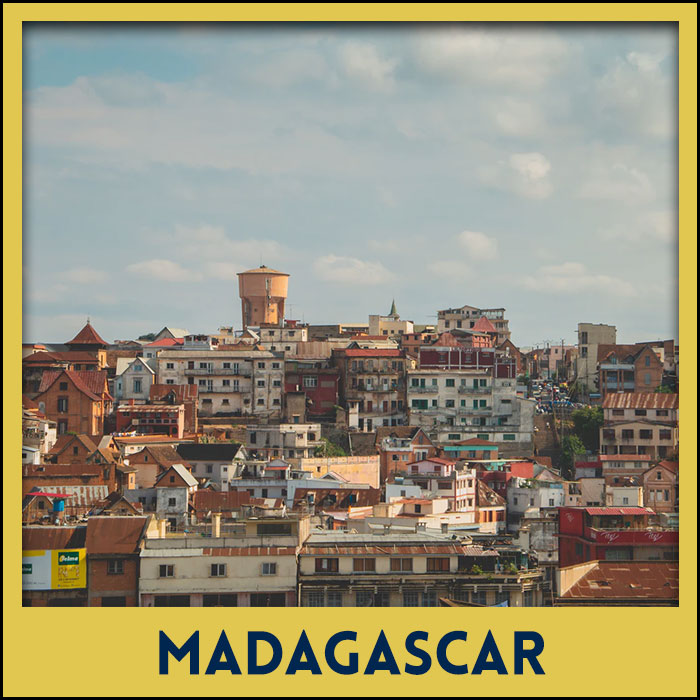 Madagascar has way more to offer than the 2005 film led you to believe. While it does have beautifully diverse wildlife, the country also has a rich cultural diversity. Tourists can get to see the ring-tail lemur as well as a lot of other wildlife some of which can only be found on this island.
Not only does Madagascar have 110 species of lemurs, but it is also home to the Madagascar fody, tomato frogs, satanic leaf-tailed gecko, panther chameleon, and a multitude of other indigenous animals.
The Madagascar cuisine is a nod towards its varied history. It is a blend of African, Middle Eastern, East Asian, and European influences. The beautiful beaches offer a reprieve from the wild Madagascar experience.
ALSO READ: Top 10 Best Places To Visit In Japan