Unnao Rape Case: Courtroom at AIIMS, Judge records statement of the victim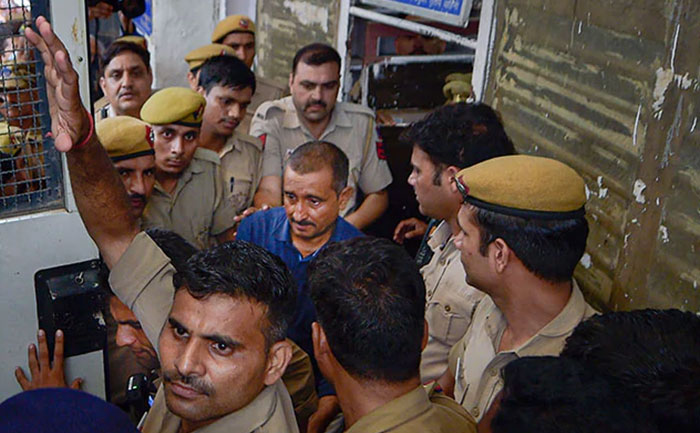 The Delhi Court has granted special permission to set up a court inside Jai Prakash Narayan Apex Trauma Centre of AIIMS. This is to record the statement of the Unnao Rape Case victim who is admitted there. The accused MLA Kuldeep Singh Sengar was also brought to AIIMS as the trial court hearing the case prepared to record the statement of the victim inside the hospital premises.
A judge arrived at Delhi's AIIMS hospital on Wednesday to record the statement of a teen who was allegedly raped by politician Kuldeep Singh Sengar, a former BJP MLA. The MLA is also accused of plotting a car crash that left the survivor in a critical state. The victim has been in hospital since July, after a truck crashed into the car she was travelling in, killing two of her aunts. The MLA is also booked for murder now.
Last week, the Delhi High Court had ordered the special court at AIIMS. This would help the rape survivor to testify in hospital. The court had set up special instructions that teen be brought on a stretcher or trolley and placed in a way that she faced the judge during the closed hearing, with an experienced nurse be by her side.
The High Court was asked by the Supreme Court to decide on a lower court judge's request for a special hearing at AIIMS. The top court has also given more time to CBI to investigate into the July car crash that left the victim seriously injured. Her family had alleged that the MLA was trying to eliminate her to escape rape charges.
The UP government faced severe criticism for failing to give security to the victim and her family members.
Also Read: Unnao Rape Case: CBI question Sengar in Sitapur prison