Urmila Matondkar quits Congress blames 'In-House Politics'
Urmila Matondkar resigns from Congress, six months after joining the party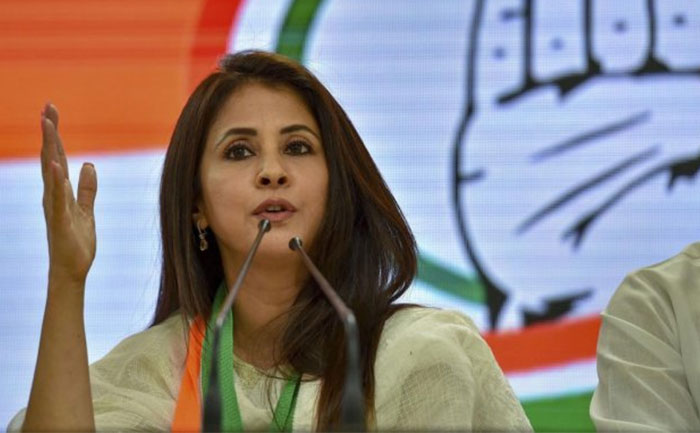 Bollywood actress turned politician Urmila Matondkar has quit Congress within six months of joining it. The actress had joined the Congress party in March this year. She has resigned from the Congress party citing "vested interests in the party…and petty in-house politics" as the reason. Her resignation comes just months ahead of the assembly polls in the state.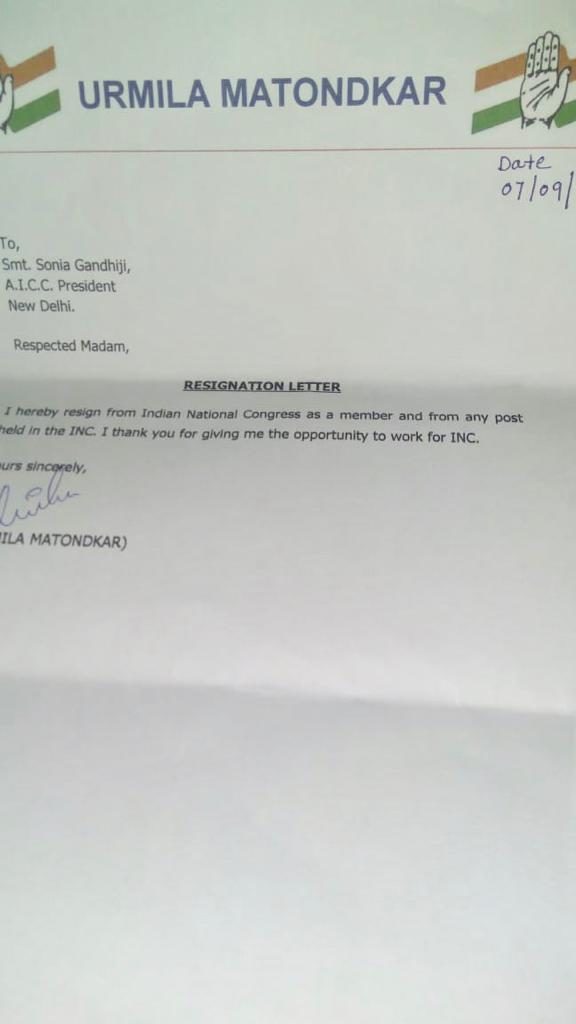 Urmila has cited her May 16 letter in which she had slammed the aides of senior party leader Sanjay Nirupam. Matondkar blamed the party for overlooking the concerns she had raised in a letter to former Mumbai Congress president Milind Deora on May 16.
Speaking to PTI, She said, "First thought of resignation came to me when after my repeated efforts, no action was taken in pursuance of my letter dated 16th May, addressed to then Mumbai Congress President Mr Milind Deora. My political and social sensibilities refuse to allow vested interests in the party to use me as a mean to fight petty in-house politics instead of working on a bigger goal in Mumbai Congress."
The letter, criticising trusted aides of her senior colleague Sanjay Nirupam triggered a war of words in the state unit of the party after it surfaced in the media in July, a few days after the resignation of Deora as Mumbai's party chief.
Urmila Matondkar said that "The said letter containing privileged and confidential communication was conveniently leaked to the media which according to me was an act of blatant betrayal."
The actress had contested for the Lok Sabha seat from Mumbai North but lost to BJP's Gopal Shetty.
Also Read: Urmila Matondkar Joins Congress, Calls Rahul Gandhi Next Prime Minister