US imposes restrictions on Vande Bharat Mission repatriation flights
United States to halt Air India's repatriation under Vande Bharat mission; alleges "Unfair Practices"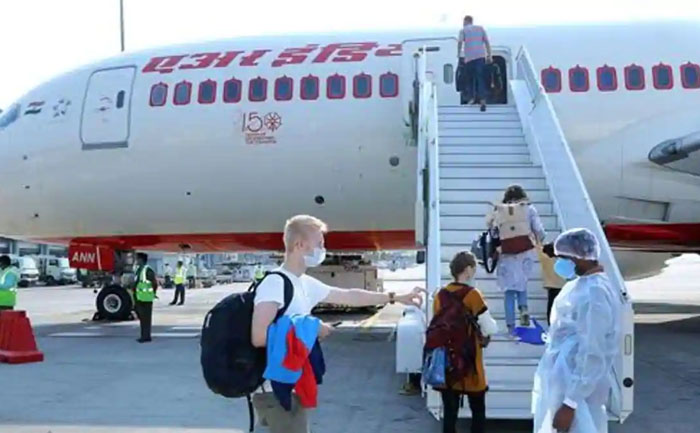 The U.S. government has restricted repatriation flights being operated by Air India., The nation has accused India of "unfair and discriminatory treatment of American airlines. This is by barring them from operating similar flights. Air India will now need specific authorization from the Department of Transportation(DOT) to conduct such flights.
An order issued by the US Department of transport said the directive would take effect in 30 days. The US side has taken the action after Indian authorities didn't address American concerns. It was about "restrictive and discriminatory treatment of US carriers" that were first raised on May 19.
They further added that  Air India will have to file applications for authorization for repatriation flights at least 30 days before the date of the proposed flight.
They are of a view that the Indian side had imposed restrictions that prevent US carriers from making full use of charter rights.  The statement added that they have been barred from conducting passenger charter operations.  But the US hasn't placed any limitations on Air India's charter operations.
The action against India follows weeks of DOT restrictions against Chinese airlines. The U.S. agency accused China of unfairly banning American carriers in the wake of the virus. On June 15, the U.S. announced it would agree to allow four flights a week from China after it allowed the same number by U.S. carriers.
The Ministry of Civil Aviation and Air India has not commented on the development.
Also Read: Vande Bharat's Phase II: Air India opens online bookings on select flights from India