US Open: Sharapova victorious against veteran Schnyder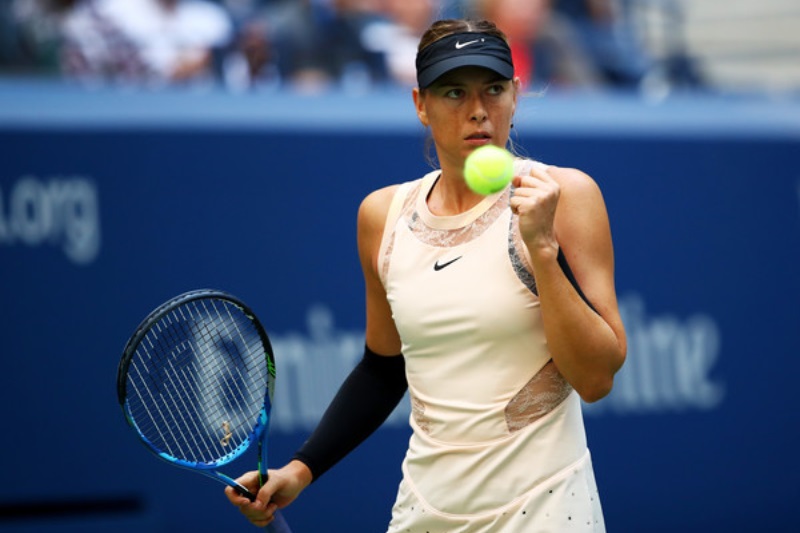 Maria Sharapova ensured that Patty Schnyder's fairytale return didn't go according to plan as she defeated the returning Swiss woman 6-2, 7-6, (8-6) in the first round of the US Open on Tuesday. Sharapova, the five-time champion outplayed the veteran Schnyder who is the oldest player to qualify for the main draw of a Grand Slam.
But the 39-year old showed signs of a fightback as she levelled the scores at 6-6 after trailing 1-5. In the tie-breaker, Schnyder even saved three match points but she couldn't delay the inevitable as Sharapova walked away with the win, eventually.
Also Read: US Open: Federer into second round after victory over Nishioka
The 2006 US Open champion Sharapova served three double faults in the very first game. She came up with two more breaks after winning the first set as Schnyder saw defeats in all four of her service games. She even failed to hit a single winner.
"My average match against her is like two hours and 20 minutes so I knew I was in for a battle no matter what my story is or hers," Sharapova, as quoted by Punchng.com, said. The Russian tennis star now enjoys a 21-0 streak in the open night sessions of the US Open.
"I knew we'd go out and relive the battles against each other.
"I know what a competitor she is and to come back on the tour is very admirable," she further added.
Also Read: US Open: Djokovic battles humidity to go past Fucsovics; Bhambri bows out
Schnyder had qualified for the quarter-finals of the event in 1998 and 2008, before calling it quits three years later.
Her match against Sharapova was her first appearance in the main draw of the US Open since 2010. It was also Schnyder 's first match against her in 10 years.
"It doesn't really feel that special," Schnyder said, as quoted by the same source.
"It doesn't feel like I have been gone for a while as tennis is a passion of my life. Times passes really quickly and it doesn't seem it's eight years since I last played Maria," she further added.