Uttarakhand Rains: Death Toll Rises To 23, Cloudburst in Ramgarh
Uttarakhand Rains: 23 Killed Amid Heavy Rains, Roads, Houses Washed Away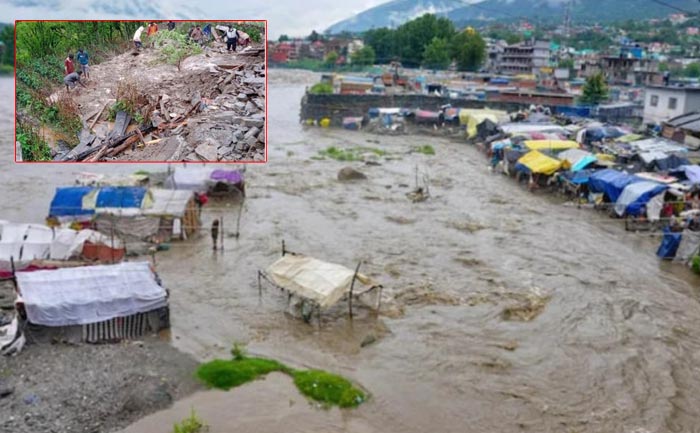 After Kerala, we now have Uttarakhand facing the brunt of heavy rainfall in the state. The incessant rains in the past 48 hours have led to the demise of many people. Uttarakhand has been battered by rains since Sunday. It has led to flooding, landslides, broken bridges and destruction of property.
The state government has suspended Char Dham Yatra as heavy rainfall continued to lash the hill state. A bridge over the Gola River was washed away bringing the traffic completely to a standstill. Trains to Kathgodam were also cancelled after the shunting line was washed away.
The railway line connecting #Kathgodam railway station – the last station in Kumaon region of #Uttarakhand – has been damaged owing to landslide after incessant rains.#Uttarakhand #uttarakhandrains #UttarakhandRain pic.twitter.com/7rR0RNaYf7

— PURUSHOTTAM SINGH (@singhpuru2202) October 19, 2021
Nainital was cut off from the rest of the state with three roads leading to the popular tourist spot blocked due to a series of landslides. The lake has overflown flooding the region. The Mall Road in Nainital and Naina Devi temple located along the banks of Naini lake have also been flooded. A hostel building has been damaged due to landslides.
#Nainital is at worst ever situation at present. The lake has overflown to market area.
We hope it stops raining now.#uttarakhandrains #UttarakhandRain #Nainital #flashflood #nainitalrain pic.twitter.com/zACGbGlMrB

— Sandeep K Pandey (@nwkumaon) October 19, 2021
Chief Minister Pushkar Singh Dhami, said three Army helicopters would join the rescue operations. At least 10 teams of the National Disaster Response Force (NDRF) have already been deployed in the state.
Also Read: Kerala Floods: 25 Dead, Several Missing As Heavy Rains Lash The State