Venom Let There Be Carnage new teaser clip and logo unveiled
Sony Released a 'Venom: Let There Be Carnage' Teaser With New Release Date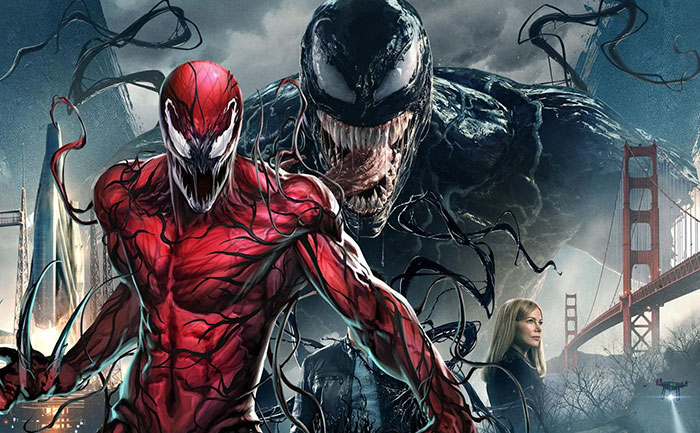 Tom Hardy starrer Venom went on to be a success at the box-office. The makers are now coming back with the sequel to the first installment of the Tom Hardy starrer. Sony Pictures has announced not only a new release date with a teaser but also the title. The forthcoming film's official title is 'Venom: Let There Be Carnage' that has been revealed in a new teaser promo.
Check out the official title reveal of Venom 2 in the teaser promo below:
#Venom: Let There Be Carnage – In Theaters 6.25.21. @VenomMovie pic.twitter.com/f1n2DzlKXX

— Sony Pictures (@SonyPictures) April 21, 2020
The teaser also reveals the new release date of Venom 2. It will release on June 25, 2021.
The sequel will pit Hardy against serial killer Carnage, played by Woody Harrelson. A glimpse of Carnage was also given in the post-credits sequence of Venom, where Hardy's character, journalist Eddie Brock, goes and visits him inside a prison facility.
The video reveal was shared across multiple social media accounts affiliated with Sony, Venom, and cast members like Hardy. The first trailer might not debut until the end of this year.
Venom: Let There Be Carnage is directed by Andy Serkis. Tom Hardy returns as Eddie Brock and Michelle Williams returns as Eddie Brock's former fiancee, Anne. Woody Harrelson is playing Cletus Kasady, a serial killer who acquires the spawn of the Venom symbiote and becomes the blood-thirstier Carnage, and Naomie Harris has also joined the cast and will reportedly play the supersonic villain Shriek.
Also Read: Venom 2 trailer description gets leaked and it has a lots of Carnage