Spider Man appearing in the Venom sequel? Deets Here
Venom 2: Did Tom Hardy may have teased a Tom Holland Spider-Man crossover?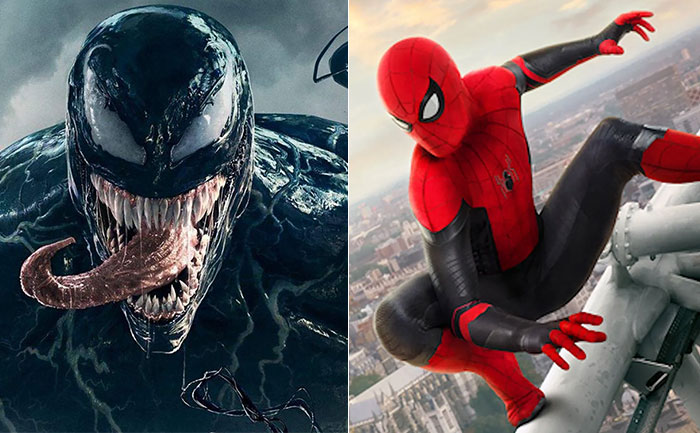 Tom Hardy brought the symbiotic alien with lethal abilities to life in the Ruben Fleischer directorial Venom. Recently, Sony confirmed that the actor returns as the Venom in Venom 2.
After months of suspense regarding the fate of Spider-Man, Disney and Sony have finally managed to agree on a deal for Spider-Man to remain in the Marvel Cinematic Universe for now. But there is some more, rumours abound that the web-slinger might appear in Venom 2. Rumours gained credence when Tom Hardy shared and deleted a picture of him wearing the Iron Suit on his Instagram.
Though the Venom star deleted the picture fans caught a screenshot and shared it on social media. The picture sooon went viral with speculations abounding if we might get to see a face-off between the two.
Check out the tweet shared by a fan here,
Tommy deleted this from instagram #spiderman @TomHolland1996 ????

IG: tomhardy pic.twitter.com/68lgzh74xF

— Tom Hardy Daily (@TomHardyDaily) October 11, 2019
In the picture, Hardy has donned the black and red Iron Spidey suit. But he quickly deleted it. While it's unlikely at this stage that Spider-Man will be in Venom 2. But looks like Sony has plans for such a clash to happen eventually, in near future.
Sony's Venom director Ruben Fleischer too says a Spider-Man crossover will happen eventually, with Tom Hardy's Eddie Brock meeting Tom Holland's Peter Parker.
On the work front, 'Venom 2' is eyeing a release date of October 2, 2020. Though the plot hasn't been revealed yet. On the other hand, Tom Holland is expected to return as Spider-Man in Spider-Man 3.
Also Read: Tom Holland to take on Iron Man mantle after Spider Man 3?